Software Company List in Mumbai
Our Happily Placed Students.
YOUR NAME HERE
Call 09830662770

Saptarshi Dey sarkar
Aqb Solution pvt ltd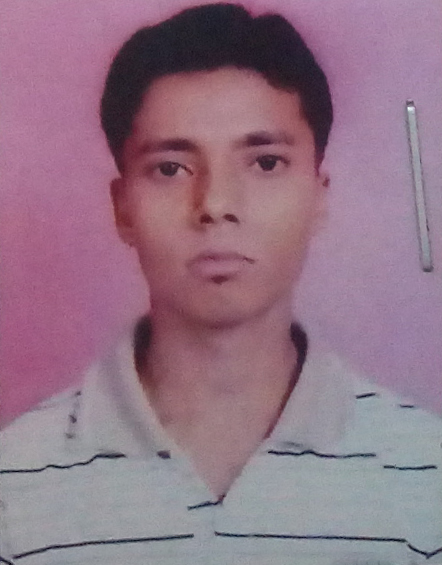 Somnath Mondal
Build Web solutions
Sumanta Mondal
Karmick Solutions
Sukhendu Dey
Babelwiz solutions

List of software companies in Mumbai
Dear Student,
Its very important for a fresher to get his/her first job. Freshersindia is all about helping freshers and guiding them in the right path.

For You, We have a large database of software companies in our posession. Go through the entire list. You may find some of the datas are encrypted. But you can get the complete list of every software companies of Mumbai with phone number & email at a very economical price from our freshersindia office.

If you need more information regarding this please visit our office at IPEG Solutions(FreshersIndia), BH 114, Sector II, SaltLake or just give us a call: +91 9830662770.
"Don't have a Job?"
Buy this Database, Make a Great CV and Mail the companies which need people like you. You may get dozens of interview calls.
80% Discount
only for a few days. Click the button below to safely buy NOW using any Credit Card/Debit Card/Netbanking.
| | | | | | |
| --- | --- | --- | --- | --- | --- |
| No. | Name | Adress | Email | Phone | Website |
| 1 | A.K.S. Tech Solutions Pvt. Ltd. | International Infotech Park, 2nd Floor, Vashi, Mumbai - 400705 | *n*o@*******.com | 022 - 3348#### | www.aksXXXX.com |
| 2 | A2Z Infotech Pvt. Ltd. | #C/8, Sigma Building, 4th Floor, Central Road, MIDC, Andheri East, Mumbai - 400093 | *n***.a2z@*****.com | 022 - 3348#### | www.a2zinXXXXXX.com |
| 3 | ABM Knowledgeware | #514/515, Swastik Chambers, 5th Floor, S.T. Road, Chembur, Mumbai - 400071 | e*o*e*n**ce@********.com | 022 - 2527#### | www.abmiXXXX.com |
| 4 | Access Information Systems Ltd. | #49-B, Seepz, MIDC, Andheri East, Mumbai - 400096 | s**y@********.com | 022 - 6109#### | www.accesshXXXXXXX.c... |
| 5 | Alpine Software Solutions | Fakhri Colony, 3rd Floor, Building - 5, Bhayander West, Mumbai - 401101 | h*ze**@******************... | 981962#### | www.alpinesoftwXXXXX... |
| 6 | Arion Systems Pvt. Ltd. | Runwal Commercial Centre, Shop #301, 3rd Floor, B.S. Devshi Marg, Station Road, Deonar, Govandi, Mumbai - 400088 | st*e**@********.com | 022 - 3348#### | www.arioXXXX.com |
| 7 | A Plus Computers | #314, Dhun Building, Mezzanine Floor, Mumbai Central, Mumbai - 400007 | m*hu*@**********.com | 022 - 23858#### | www.aplusXXXXX.com |
| 8 | A One Solution | #9, Ganpat Bhavan, Borivali East, Daulat Nagar,Borivali, Borivali East, Mumbai - 400092 | | 932427#### | |
| 9 | A.N.A. Tech Ventures Pvt. Ltd. | #1194/1196, Carnesan Building, Unit - 5, Andheri West, Mumbai - 400061 | sa***_sa*e*@*******.com | 022 - 26398#### | |
| 10 | A.S.A. Infotech | #138A, 1st Floor, Shaheed Bhagat Singh Colony, J.B. Nagar, Andheri East, Mumbai - 400059 | i**omu**a*@***.in | 022 - 3348#### | www.aXX.in |
| 11 | Bellsoft India Solutions Pvt. Ltd. | #302-B, Hamilton Building, Hiranandani Estate, Off Ghodbundar Road, Thane West, Mumbai - 400607 | **fo@*************.com | 022 - 3348#### | www.bellsoXXXXXXX.co... |
| 12 | Blue Star Infotech Ltd. | Band Box House, 4th Floor, Dr. Annie Besant Road, Worli, Mumbai - 400030 | in**@****.com | 022 - 3348#### | www.bsXX.com |
| 13 | B 1 Infotech | #112/A City Mall, Dombivali, Mumbai - 421201 | | 982002#### | |
| 14 | Capita Offshore Services | Hamilton Hamilton Estate, 5th & 6th Floor, Ghodbunder Road, Manpada, Thane West, Mumbai - 400607 | cos.**c**itm***@******.co... | 022 - 3348#### | www.capXXX.co.uk |
| 15 | Clover Technologies Pvt. Ltd. | Ready Money Terrace, Unit No. 32, Dr. Annie Besant Road, Worli, Mumbai - 400018 | c*over*i***@*************... | 022 - 3348#### | www.clovertecXXXXXXX... |
| 16 | C.B.T. Infotech | Aditya Mills Compound, 1st Floor, Safed Pool, Kurla - Andheri Road, Andheri East, Mumbai - 400072 | *a***ri*r*th@***********.... | 022 - 28526#### | www.cbtinXXXXXX.com |
| 17 | C.D.C. Software | Philips B25/98, Sunder Nagar Road #2, Santacruz East, Santacruz East, Mumbai - 400043 | has**@******.in | 9819704402,#### | www.cdcXXX.in |
| 18 | C.P. Careers | #609, Sai Chambers, Santa Cruz East, Mumbai - 400055 | *aj@*********.com | 022 - 30914#### | www.cpcaXXXXX.com |
| 19 | D2k Technologies | #67, Pujit Plaza, Shop #604/605, Sector - 11, CBD Belapur, Mumbai - 400614 | in**@********.com | 022 - 3348#### | www.d2kiXXXX.com |
| 20 | D-Link India Ltd. | #5, D-Link House, Kurla-Bandra Complex Road, Off CST Road, Santa Cruz East, Mumbai - 400098 | *us*a*s@*****.co.in | 022 - 30616#### | www.dlXXX.co.in |
| 21 | D.D. Fuel Solutions | Unit #7, Ground Floor, Sai Commercial Building, B.K.S. Devshi Road, Deonar, Govandi, Govandi, Mumbai - 400088 | **m*ai@************.net | 022 - 65885#### | |
| 22 | e-Emphasys Infotech Pvt. Ltd. | #601, Alpha, Hiranandani Gardens, Powai, Mumbai - 400076 | *nf*.*nd**@**********.com | 022 - 3348#### | www.e-empXXXXX.com |
| 23 | E Resource Infotech Pvt. Ltd. | Meghdoot Building, 1st Floor, Sambhaji Road, Vishnu Nagar, Thane West, Mumbai - 400601 | sal**@*****************.c... | | www.eresourcXXXXXXXX... |
| 24 | E Soft Technologies Ltd. | #C/449 , Oshiwara Industrial Centre, New Link Road, Goregaon West, Mumbai - 400102 | in**@********.com | 022 - 28792#### | www.esofXXXX.com |
| 25 | e-ICON Online Services Pvt. Ltd. | #102-A, Sheeba Apartments, Kabeer Nagar, Sahar Road, Andheri East, Mumbai - 400099 | *n*o@************.com | 9323911161,#### | www.icon-hXXXXXX.com |
| 26 | F 5 Networks Singapore Pvt Ltd Head Office | Office No. 104 & 105, Balarama Building, Bandra Kurla Commercial Complex, Sector 4, Bandra East, Mumbai - 400051 | | 022 - 67032#### | www.fX.com |
| 27 | G Enterprises | Shop No. 208/9 , VN Purav Marg, Chunabhati, Sion Chunabhati Road, Sion, Mumbai - 400022 | | 932112#### | |
| 28 | Hybrid Cyber Solution | #513/514, Mastermind IV, Royal Palms, Aarey Milk Colony, Goregaon East, Mumbai - 400065 | | 022 - 3348#### | www.hXX.co.in |
| 29 | Ind Soft Systems Pvt. Ltd. | #302-303, Samajdeep Building, Adukiya Road, Kandivali West, Mumbai - 400067 | bil**n*@*******.net | 022 - 3348#### | www.indXXXX.net |
| 30 | Indo-City Infotech Ltd. | #2/6, Mittal Estate, Andheri Kurla Road, Andheri East, Mumbai - 400059 | *o*ta*t@*********.com | 022 - 3348#### | www.indoXXXXX.com |
| 31 | Infovision Software Pvt. Ltd. | #61, Raheja Arcade, Sector - 11, CBD Belapur, Mumbai - 400614 | *onta***@****************... | 022 - 3348#### | www.infovisioXXXXXXX... |
| 32 | I Gate | Ackruti Softech Park, MIDC Cross Road No. 21, Andheri East, Mumbai - 400093 | m*m**i@*****.com | 022 - 6693#### | www.igXXX.com |
| 33 | J. Sam Technologies India Pvt. Ltd. | No. 211-214, Millennium Business Park, MIDC Sector 3, Mahape, Mumbai - 400705 | | 022 - 2778#### | |
| 34 | K.B.C. Associates | #4, Damodar Bhavan, Citizen Centre, Vallabhbhai Road, Vile Parle East, Mumbai - 400056 | kbc*um***@****.net.in | 022 - 26134#### | www.kbcassXXXXXXX.co... |
| 35 | M.L. Infoway Projects Ltd. | #4/5, Shantivan Society, Sector 16A, Vashi, Mumbai - 400703 | ak****r*up@*****.com | 022 - 2765#### | www.mltoXXXX.com |
| 36 | M.M. Framroze & Co. | No. 12-B, Landsend, Tungarshi Road, Malabar Hill, Mumbai - 400006 | | 022 - 2363#### | |
| 37 | Magic Info Solution | Shop No. T/8, Trances Camp, 90 Feet Road, Block No. 9, Dharavi, Mumbai - 400017 | | 8655613706,#### | www.magiXXXXX.in |
| 38 | Nexgen Technology Services Pvt. Ltd. | #149, SDF 5 Building, 1st Floor, SEEPZ, Andheri East, Mumbai - 400096 | co***ct@***********.com | 022 - 3348#### | www.nexviXXXXXX.com |
| 39 | N.D.S. InfoServ | #301-303, Laxmi Plaza, New Link Road, Andheri West, Mumbai - 400053 | **bs@*******.com | 022 - 2636#### | www.ndsXXXX.com |
| 40 | N.E.L. Solutions | Ishdaan Atoli Nandbhat, Church Road, Virar, Mumbai - 401303 | | 982398#### | |
| 41 | N.M. Tele Services | #401-406, A Building, Andheri Kurla Road, Sakinaka, Andheri East, Mumbai - 400072 | **fo@**************.com | 022 - 28562#### | www.nmtelesXXXXXXX.c... |
| 42 | N.M. Tronics India Pvt. Ltd. | #308, Sagartech Plaza, Andheri Kurla Road, Sakinaka, Mumbai - 400072 | **les@*********.com | 022 - 28523#### | www.nmtrXXXXX.com |
| 43 | Namrata Technologies | Office No. G/62, Manik Moti Building, Panch Marg, Versova, Andheri West, Mumbai - 400061 | n**r*tat*c**@*****.com | 022 - 26362#### | |
| 44 | 3i Infotech Ltd. | Akruti Centre Point, 6th Floor, MIDC Central Road, Andheri East, Mumbai - 400093 | **roz**ath**k@***********... | 022 - 39145#### | www.3i-inXXXXXX.com |
| 45 | Technowin Solutions Pvt. Ltd. | #b20 /104, Sector - 1, Shanti Nagar, Mira Road East, Mumbai - 401107 | i*f*@*****.com | 022 - 3348#### | www.bbXXX.com |
| 46 | 24 Frames Digital | #511/C , Shatrunjay Darshan, Motishah Cross Lane, Byculla, Mumbai - 400027 | **noo@***************.com | 022 - 23719#### | www.24frameXXXXXXXX.... |
| 47 | 3 Ray - Vista | Mumbai, Mumbai - 400086 | *v*d***005@*****.co.in | 959451#### | www.3rayXXXXX.in |
| 48 | 369 Micro Systems | #12, Ground Floor, Shastri Nagar, Vasai West, Mumbai - 401202 | s*n*e***a**okan@*****.com | 0250 - 2380#### | |
| 49 | 4 Quadrant Solutions Pvt. Ltd. | #A-490, Wagle Industrial Estate, Road U, Thane West, Mumbai - 400604 | su**o*t@***.in | 022 - 3348#### | www.4XX.in |
| 50 | A.S.P. Technologies Ltd. | 102, Victor House, K.K. Marg, Jacob Circle, Mahalakshmi Nagar, Mumbai - 400034 | r***udh*r@*******.com | 022 - 2306#### | www.aspXXXX.com/ |
| 51 | Aakit Technologies | #G-17/E-3, Highway Park, Western Express Highway, Kandivali, Mumbai - 400067 | i*qu**y@*****.com | 022 - 2854#### | www.aaXXX.com |
| 52 | Aar Technologies | S.V. Road, Jogeshwari West, Jogeshwari, Mumbai - 400049 | aar***h@**********.com | 022 - 20591#### | |
| 53 | Aarch Technologies | #A/1, Leela Vaibhav, M.G. Road, Danukar Wadi, Kandivali, Mumbai - 400067 | re**o*s*@****************... | 022 - 29675#### | www.aarchtecXXXXXXXX... |
| 54 | AART Infosoft Pvt. Ltd. | #803, Kingston Heights, 8th Floor, C Wing, Chincholi Road,Mahim West, Mahim West, Mumbai - 400064 | *on*a*t@*****.com | 022 - 3257#### | www.aaXXX.com |
| 55 | Aask Technologies Ltd. | #205, Arihant Karnat Bunder, Ahmedabad Street, Chinch Bunder, Mandvi, Mumbai - 400003 | | 932405#### | www.aaasktecXXXXXXXX... |
| 56 | Abel Software & Consultants Pvt. Ltd. | No. 11, Sairam Apartment, Eastern Express Highway, Mulund East, Mumbai - 400081 | *nf*@************.com | 022 - 65140#### | www.abelsoXXXXXX.com |
| 57 | Abhay Sheth Technologies | #B/55, Tarang, Gilbert Hill Road, Andheri West, Mumbai - 400069 | | 022 - 26280#### | |
| 58 | Abhiraj Solutions | Shop #2, Sandeep Savera Building#13, Telephone Exchange Road, 4 Bangalow, Andheri West, Mumbai - 400069 | | 022 - 64108#### | |
| 59 | abhisam software pvt ltd | No. 706-B, Keshar Upvan Building, Gawand Baug, Thane, Mumbai - 400610 | *ai*@*******.com | 022 - 21732#### | www.abhXXXX.com |
| 60 | Abhyudaya Data Systems Pvt. Ltd. | 3rd Floor, New Excel Sior Kayathar Building, A.K. Marg, Fort, Mumbai - 400001 | *a**on@****.com | 022 - 2205#### | |
| 61 | Abro Technologies Pvt. Ltd. | #309, 3rd Floor, Bhaveshwar Arcade, L.B.S. Marg, Ghatkopar West,Ghatkopar, Ghatkopar East, Mumbai - 400077 | abi***@****.net | 022 - 67974#### | www.abrobaXXXXXXX.co... |
| 62 | Ace Management Consultant | #A 16, Tridal Apartment, Mitagar Road, Mulund East, Mumbai - 400081 | in**@*************.net | 022 - 2561#### | www.accempXXXXXXX.ne... |
| 63 | Ace Techcom Ltd. | #133, B-Wing Mittal Court, Nariman Point, Mumbai - 400021 | **ec*co*@****.net | 022 - 22049#### | www.netXXXX.com |
| 64 | Acefab Laser Cutting Solution | #4/336, Sonawala Cross Road #2, Goregaon East, Goregaon, Mumbai - 400063 | i**o@*******.com | 022 - 26858#### | www.vewXXXX.com |
| 65 | Acer Solutions Pvt. Ltd. | #A - 203, Mathuria Apartment, Sir M.V Road, Andheri East, Mumbai - 400069 | i**o@*************.com | 022 - 2682#### | www.acersoXXXXXXX.co... |
| 66 | Acetek Consultancy | #845, Dadar West, Mumbai - 400614 | *aree**@******.co.in | 022 - 6510#### | www.aceXXX.co.in |
| 67 | Acrotrend Solutions Pvt. Ltd. | #305-306, Sector - 3, MIDC, Mahape, Mumbai - 400710 | a*ku*h.m*n***a**a@*******... | 022 - 3348#### | |
| 68 | Adaptive Engineering Solutions | #B-6, Ansa Industrial Estate, Saki Vihar Road, Saki Naka, Andheri East, Mumbai - 400069 | v**a*_*es@*******.com | 022 - 28473#### | |
| 69 | Adhunik Netsoft | Rani Sati Marg, Andheri East, Mumbai - 400069 | | 022 - 2834#### | |
| 70 | Adjavant Technologies Pvt. Ltd. | #29, Krishna Kamal Apartment, Nerul, Mumbai - 400706 | | 022 - 27721#### | |
| 71 | Adnet Technologies Pvt. Ltd. | #16, Niraj Industrial Estate, Off Mahakali Caves Road, Andheri East, Mumbai - 400069 | | | |
| 72 | Adnova Technologies Pvt. Ltd. | 3rd Floor, Zorastrian Building, 16 Horniman Circle, Fort, Mumbai - 400001 | | 022 - 2266#### | www.adnXXX.com |
| 73 | Adroit Corporate Services Pvt.Ltd | Shop No. 19/20, 1st Floor, Jaferbhoy Industrial Estate, Makwana Road, Andheri East, Mumbai - 400059 | | 982108#### | |
| 74 | Advance Tech Control Pvt. Ltd. | #507, Sagar Tech Plaza, Sakinaka Junction, Andahari Road, Andheri West, Mumbai - 400072 | **fo@***********.in | 022 - 66980#### | |
| 75 | Advance Technocrafts | #B/44, Balaji Industrial Estate, Akurli Road, Kandivali, Mumbai - 400067 | | 022 - 65888#### | |
| 76 | Advanced Enviromental Technologies | Residency Unit #2, Shri Aurvindo Marg, Andheri West, Mumbai - 400069 | ***jay@************.com | 022 - 26398#### | |
| 77 | Aeon It Solutions Pvt. Ltd. | No. 402, Keshav Shristhi Commercial, LBS Marg, Bhandup West, Mumbai - 400078 | | 022 - 25940#### | www.aeoXXX.in |
| 78 | Affarsstrategerna Think Tech Technologies Pvt. Ltd. | #305, B-Wing, Twin Arcade, Military Road, Marol, Andheri East, Mumbai - 400069 | *i*es*@****.com,nitin@a3t... | 022 - 40966#### | |
| 79 | Aforeserve.Com Ltd. | Aditya Textile Industries Compound, 2nd Floor, Safed Pool, Andheri East, Mumbai - 400072 | a**if@**********.co.in | 022 - 3348#### | www.aforeXXXXX.co.in |
| 80 | Aftek Ltd. | Pavan Complex, Plot No. 45/8+9/B, Shilavihar Col., Kothrud, Fort, Mumbai - 400038 | *nf*@*****.com | 020 - 2544#### | www.afXXX.com |
| 81 | Aim Global Solution Ltd. | No. 4/31, Old Anand Nagar, Reliance Energy Road, Santa Cruz East, Mumbai - 400055 | | 022 - 2618#### | www.aimgXXXXX.in/ |
| 82 | Aircel Business Solution | #504, Town Centre, Kurla Road, Andheri East, Mumbai - 400069 | cu*t***r**p***tmum@******... | 022 - 66794#### | www.aircelbusinXXXXX... |
| 83 | Ajay Techma Systems Pvt. Ltd. | #238, Hindustan Kohinoor Complex, L.B.S. Marg, Vikhroli West, Mumbai - 400083 | s**e@*****.com | 022 - 25789#### | www.reXXX.com |
| 84 | AKG Media Pvt. Ltd. | No. 3/17, 1st Floor, CCI Colony, Motilal Nagar, Goregaon West, Mumbai - 400104 | | 022 - 6583#### | www.akgtechXXXXXXXX.... |
| 85 | Akilene Textiles Ltd. | Arora Block, Teopol, Industrial Estate Andheri Kurla Road, Sakinaka, Mumbai - 400069 | | 022 - 2512#### | |
| 86 | Alfa Overseas | #19/20, Dhamji Shamji Udhyog Bhavan, Veera Desai Road, Andheri East, Mumbai - 400058 | a**i*a@************.com | 022 - 2673#### | www.alfaovXXXXXX.com |
| 87 | Align Information Technology Consulting Pvt. Ltd. | Unit #212, Building #2, Millenium Business Park, Sector, 3, Mahape Vashi, New Bombay, Mahape Vashi, Vashi, Mumbai - 400703 | viv**@********.com | 022 - 3348#### | www.aligXXXX.com |
| 88 | All Solution | #12, Skyking Chambers, 374, Lamington Road, Grant Road, Kamathipura, Mumbai - 400008 | | 022 - 66586#### | |
| 89 | Allegheny Technologies | #505/506, Shrikant Chambers, Sion Trombay Road, V.N. Purav Marg, Chembur East, Chembur, Mumbai - 400071 | *k*rl**ar@***************... | 022 - 25209#### | |
| 90 | Almoe Digital Solution | #501, Wellington Business Park, Kurla Road, Marol Naka, Andheri East, Mumbai - 400069 | | 986736#### | |
| 91 | Altima Solutions | #114, New Apollo Industrial Estate, Mogra Village Road, Old Nagardas Road, Andheri East, Mumbai - 400069 | v*r*n@**************.com | 022 - 32909#### | |
| 92 | Altin Technologies Pvt Ltd | No. 1, 9th Floor, Oshiwara Complex, New Link Road, Andheri West, Mumbai - 400058 | | 022 - 42667#### | |
| 93 | Altius Solutions | #307, Dimple Arcade, Thakur Complex, Kandivali, Mumbai - 400067 | j**r*ti@*******.com | 022 - 28540#### | www.altXXXX.com |
| 94 | Ambe International | #507, Shah And Nahar Industrial Estate, Moses Road, Worli, Mumbai - 400018 | c*nt**t@***************.c... | 022 - 24947#### | www.indianpXXXXXXXX.... |
| 95 | Ambit Software | #203, Neelkanth, Marine Lines, Mumbai - 400002 | m*y*k@*************.com | 022 - 2287#### | www.ambitsXXXXXXX.co... |
| 96 | Ameya Interactive | #C 43, Amol Chambers, V.B. Phadke Road, Mulund, Mumbai - 400081 | *bh*s**an*@**********.com | 022 - 2569#### | |
| 97 | Amrave Infotech | #204, Mewad 2nd Floor, Patanwala Complex, L.B.S. Mrag, Ghatkopar West,Ghatkopar, Ghatkopar East, Mumbai - 400077 | | , 981900#### | |
| 98 | Amsoft Consulting | Plot No. C711, Sunshine Raheja Vihar, Powai, Mumbai - 400076 | | 022 - 28571#### | www.amsoftcoXXXXXXXX... |
| 99 | Analytical Solution | Plot R 610, TTC Industrial Area, Rabale, Mumbai - 400706 | a*****u*ions@**********.c... | 022 - 27601#### | |
| 100 | Anant Technologies | #7, Gaurav Industrial Estate, Bharat Coal Compound, Bail Bazaar, Kurla West, Kurla West, Mumbai - 400070 | a*te***0*0@**********.com | 022 - 25068#### | |
| 101 | Anil Sinha | M.E.S. Colony Building, #0, Akurli Road, Kandivali, Mumbai - 400067 | *ni*si**a@*******.net | 932276#### | |
| 102 | Animation Dimensions India Pvt. Ltd. | No. 701, Acropolis, Marol Military Road, Andheri East, Mumbai - 400059 | | 022 - 32917#### | www.dimensiXXXXXXXX.... |
| 103 | ANMsoft Technologies Pvt. Ltd. | #218/219/220, Building No. 2, Millennium Business Park, Sector - 1, Mahape, Mumbai - 400710 | in**@*******.com | 022 - 3348#### | www.anmXXXX.com |
| 104 | Annies Software Technology | #D-57, Sai Prasad Housing Society, Kolibar Naka, Santacruz East, Mumbai - 400043 | | 022 - 2612#### | |
| 105 | Antechnologies | #B/3, Kailash Complex, Veer Savarkar Marg, Vikhroli West, Vikhroli, Mumbai - 400079 | vi*h*l*@**************.co... | 022 - 67107#### | www.antechnXXXXXXX.c... |
| 106 | Anyuser Telecom India Ltd. | Excelsior Building, 6th Floor, A.K. Naik Marg, Fort, Mumbai - 400001 | in**@************.com | 022 - 22070#### | www.anyuseXXXXXX.com |
| 107 | Apex Infotech | Building No. 107, Parth Building, Mahakali Caves Road, Andheri East, Mumbai - 400093 | ap*x**f*t***ind*a@*****.c... | 022 - 26170#### | www.apexinXXXXXX.in |
| 108 | Apex Infovision Pvt. Ltd. | Eco Space, Shop #501, Mogra Village, New Nagardas Road, Andheri East, Mumbai - 400069 | i*f*@************.com | 022 - 61399#### | www.apexsoXXXXXX.com |
| 109 | Applied Research International | Krishna Govinda Towers, Sector #24, Vashi, Mumbai - 400703 | | | www.ariXXXX.com |
| 110 | Appolo Business | 3rd Floor, Sunrise Mill, Kandivali, Mumbai - 400067 | | 982163#### | |
| 111 | Apurva Build Care Technologies Pvt. Ltd. | #1, Ashirwad, Mahim, Mumbai - 400016 | | 022 - 2422#### | |
| 112 | Aquarius Weighing Solution | #210, M.V. Road, Teli Galli Naka, #M-69, Andheri East, Mumbai - 400069 | | , 982115#### | |
| 113 | Arem Technologies Pvt. Ltd. | #4, Vishwamitra Punchrishi, Gograswadi, Dombivali, Mumbai - 421201 | i*f*@****************.com | 983358#### | www.aremtechXXXXXXXX... |
| 114 | Arihant Network | Thane Belapur Road, Fort, Mumbai - 400001 | | 022 - 2287#### | |
| 115 | Arizona Mediaz | Shop #2, Plot #64, Abhirukh Society, Kopar Khairane, Mumbai - 400709 | i**o@*************.com | 022 - 27873#### | www.arizonXXXXXXX.co... |
| 116 | Arokia IT Pvt. Ltd. | Plot No. 306, Apollo Arcade, Parsi Panchayat Cross Road, Andheri East, Mumbai - 400059 | | 022 - 28259#### | www.arokXXXX.com |
| 117 | Arya Communications & Electronics Services Pvt. Ltd. | #12-A, Karmayog, Parsi Panchayat Road, Andheri East, Mumbai - 400069 | i*f*@*******.com | 022 - 2683#### | www.aryXXXX.com |
| 118 | Ash Infotech | #161/8, Satyam, Ghatkopar East, Garodia Nagar,Ghatkopar, Ghatkopar East, Mumbai - 400077 | | 022 - 25661#### | |
| 119 | Ashtech Infotech Pvt. Ltd. | No. G-5, Woollen Industrial Estate, Shakti Mills Lane, Mahalakshmi Nagar, Mumbai - 400011 | *s**ech@*******.com | 022 - 43454#### | www.ashXXXX.com |
| 120 | Asian IT Group | N.M. Joshi Marg, Jacob Circle, Mumbai - 400011 | | 022 - 2306#### | |
| 121 | Asiatic Technologies | Rainbow, New Bombay, Sector-10 Vashi, Vashi, Mumbai - 400703 | | 022 - 2788#### | |
| 122 | Aspiration Software | Shop #3, Shiv Krupa Building, Borivali West, Satgar Nagar,Borivali, Borivali East, Mumbai - 400092 | **p***t*ons*ft**re@*****.... | 9920958120,#### | www.aspiratioXXXXXXX... |
| 123 | Asterix Softec Ltd. | Ground Floor, Jukaso House, Andheri East, Mumbai - 400069 | p*n@*************.com | 022 - 2859#### | |
| 124 | Astrons Infotech P Ltd. | #C14 , Hilton Tower Sher e Punjab, Andheri East, Mumbai - 400093 | *ip*2@****.com | 022 - 28228#### | |
| 125 | Atharva Infotech | #1B1, Gundecha Enclave, 1st Floor, Kherani Road Saki Naka, Andheri East, Sakinaka, Mumbai - 400072 | i**o@***************.com | 020 - 2851#### | www.atharvaXXXXXXXX.... |
| 126 | Atkom Infotech Pvt. Ltd. | No. 918, Corporate Avenue, Sonawala Road, Goregaon East, Mumbai - 400063 | a**om@*************.com | 022 - 66935#### | www.atkomiXXXXXXX.co... |
| 127 | Atos Origin | Plot No. 103, Road No. 12, Amar House, Chakala MIDC,Marol, Andheri East, Mumbai - 400093 | | 022 - 26876#### | http://in.atos#### |
| 128 | Aublix Software Pvt. Ltd. | #17/18-B, Kamlesh, Sher-E-Punjab Society, Andheri East, Mumbai - 400093 | **fo@**************.com | 022 - 2821#### | www.aublixsXXXXXXX.c... |
| 129 | Audatex Solutions Pvt. Ltd. | No. 512, 513, Dynasty Business Park, A-Wing, Andheri Kurla Road, JB Nagar, Andheri East, Mumbai - 400059 | | 022 - 28235#### | www.audXXXX.com |
| 130 | Audio 2 Video Solution | #40, Sagar Mansion, Warden Road, Breach Candy, Cumbala Hill, Tardeo, Mumbai - 400034 | av*@****************.com | 022 - 2353#### | www.audiovisXXXXXXXX... |
| 131 | Audio Solutions | #403, Plot #32, Rsc-2, Shree Samarth Chambers Ltd, Malad West, Mumbai - 400064 | i**ync.*o***@*****.com | 022 - 28805#### | |
| 132 | Aum Infotech | No. B/10, Sneha, N. Gamdia Road, Cumbala Hill, Mumbai - 400026 | | 022 - 2492#### | www.auminXXXXXX.com |
| 133 | Auriga Logic | #A 403, Mangalya, 4th Floor, Marol Maroshi Road, Andheri East, Mumbai - 400069 | | 022 - 40055#### | www.aurigXXXXXX.com |
| 134 | Aurion Pro Solutions Ltd. | #404, Winchester, Hiranandani Business Park, High Street, Powai, Mumbai - 400076 | i*f*@******************.c... | 022 - 67707#### | www.auriXXXXX.com |
| 135 | Aurovision Pvt. Ltd. | #41/42 , Atlanta, Nariman Point, Mumbai - 400021 | *nf*@**********.com | 022 - 2285#### | www.aurovXXXXX.com |
| 136 | Authentiva Technologies Pvt. Ltd. | #2, Ghaswala Estate 439, Sane Guruji Marg, Tardeo, Mumbai - 400034 | *are**s@**********.com | 022 - 2496#### | www.autheXXXXX.com |
| 137 | Automation Technologies | Unit #8, D Block, Balgovinda Society, Taikal Wadi, Mahim, Mumbai - 400016 | a*t*****on_99@****.com | 022 - 24313#### | |
| 138 | Automationz.com | #B 16, Mahakali Caves Road, Kanti Welfare Sangh Nagar, Andheri East, Mumbai - 400069 | *dw*r*@***********.com | 982128#### | www.automXXXXXX.com |
| 139 | Automed Systems Pvt. Ltd. | #5, Pragat Co-operative Housing Society, Naupada, Thane West, Mumbai - 400602 | *al*s@**************.com | | www.automedXXXXXXX.c... |
| 140 | Avenues India Pvt. Ltd. | SV Road, Santacruz West, Mumbai - 400054 | | 022 - 6742#### | www.aveXXXX.info |
| 141 | Avion Electronics | 1st Floor, Economic Transport House , Flank Road No. 1, Off Keshavji Naik Road , Masjid Bunder, Mumbai - 400009 | i*f*@**********.com | 022 - 2375#### | www.avionXXXXX.com |
| 142 | Avishkar Infotech | #1/3/4, Basement, Lamington Road, Charni Road, Girgaon, Mumbai - 400004 | yoges***a**w**@*****.com | 022 - 23809#### | |
| 143 | Avts Technologies | #C-459, Vashi Plaza, Sector 17, Vashi, Mumbai - 400703 | | | |
| 144 | Axis Computers | #107/A, Vaishali, B Wing, Love Lane, Mazgaon, Mumbai - 400010 | in**@*************.com | 022 - 23715#### | www.axiscoXXXXXXX.co... |
| 145 | B2b Labyrinth Solution Pvt. Ltd. | Plot #26, Pushpa Prabha Advait Society, Bhandup East,Bhandup, Bhandup West, Mumbai - 400078 | *2*l*b***n*hs*r*i*es@****... | 022 - 25916#### | |
| 146 | Base Information Management Pvt. Ltd. | No. 715-718, D-Wing, 7th Floor, Neelkanth Business Park, Nathani Road,Vidya Vihar, Ghatkopar East, Mumbai - 400086 | *r@***************.com | 022 - 25106#### | www.baseinfXXXXXXXX.... |
| 147 | Bell Tek Technologies India Pvt. Ltd. | #9B / 302 , Gods Gift Tower, Hill Road, Bandra West, Mumbai - 400050 | a*ta*@************.com | 022 - 26515#### | www.bellteXXXXXX.com |
| 148 | Bhalcon Infotech | #322, Mastermind Building, Royal Palms Estate, Survey No. 169, Goregaon East, Mumbai - 400065 | go**l**ohr*@*******.com | 982058#### | www.bhaXXXX.com |
| 149 | Bharat Mehta & Co. | #3/B/1, Mulji Nagar, S.V. Road, Borivali West,Borivali, Borivali East, Mumbai - 400092 | | 022 - 2807#### | |
| 150 | Bhavi Softech | #403, Dimple Arcade, Asha Nagar, Kandivali, Mumbai - 400067 | *nf*@************.com | 022 - 66990#### | www.bhavisXXXXXX.com |
| 151 | Bhor Software Pvt. Ltd. | No. D03-0-09, Sector 1, Vashi, Navi Mumbai, Mumbai - 400703 | *n*o@************.com | 022 - 2782#### | www.bhorsoXXXXXX.com |
| 152 | Bigates Software Ltd. | Ajanta, 1st Floor, Juhu Tara Road, Vile Parle West, Vile Parle, Mumbai - 400044 | | 022 - 2660#### | |
| 153 | Binzel Technologies India Pvt. Ltd. | #D-8/4, MIDC, TTC Industrial Area, Thane Belapur Road, New Bombay, Turbhe, Mumbai - 400613 | | 022 - 27894#### | |
| 154 | Bista Solutions | No. 288/2290, Ground Floor, MG Road, Motilal Nagar, Goregaon West, Mumbai - 400090 | | 022 - 67587#### | www.bistasoXXXXXXX.c... |
| 155 | Bit Mapper Technologies Pvt. Ltd. | Kapadia House, Goregaon, Goregaon, Mumbai - 400063 | *itm*pp**@****.com | 022 - 28777#### | www.bitmXXXXX.com |
| 156 | Bitmappers Infotech Ltd. | 2nd Floor, Kapadia Chambers, #82, Old Nagardas Road, Andheri East, Mumbai - 400069 | | 022 - 28355#### | |
| 157 | Biz Technologies Pvt. Ltd. | No. 412, Gundecha Industrial Estate, Akurli Road, Kandivali East, Mumbai - 400101 | s**es@***************.in | 022 - 61586#### | www.biztechXXXXXXXX.... |
| 158 | Blossom Publication India Ltd. | No. 1, Building No. C-38, Shanti Nagar, Sector 5 , Mira Road East, Mumbai - 401107 | | 022 - 65616#### | |
| 159 | Blossom Software Technology Pvt. Ltd. | #3, Chaitanya Co-op HSG Society, Goregaon West, Siddharth Nagar, Goregaon, Mumbai - 400063 | w*b*a*t*r@**********.com | 022 - 28767#### | www.blossomXXXXXXXX.... |
| 160 | Blue Chip Computer Consultants Pvt. Ltd. | #B/307, Raj Darshan Building, Thane West, Mumbai - 400606 | bc*@**********.com | 022 - 2540#### | www.bluecXXXXX.com |
| 161 | Bluesky Infotek Pvt. Ltd. | #2, Millennium Business Park, Shop #110, Sector 1, Mahape, Mumbai - 400710 | *nf*@**************.com | 022 - 3348#### | www.blueskyXXXXXXX.c... |
| 162 | Bombay Biz India Pvt. Ltd. | #501/502 B , Remi Bizcourt, Veera Desai Road, Andheri West, Mumbai - 400058 | s*l*s@*********.com | 022 - 26732#### | www.bombXXXXX.com |
| 163 | Bounce Animation Studio | #114/B, Shyam Kamal, Vile Parle East, Mumbai - 400057 | ma**s@***********.com | 022 - 2610#### | www.bouncXXXXXX.com |
| 164 | BPO Softtech Services Pvt. Ltd. | Plot No. B/222/A, Ashirwad Bunglow, Sector 19, Koparkhairne, Navi Mumbai, Mumbai - 400611 | | 9920743005,#### | www.bposoXXXXXX.com |
| 165 | Brahma Infotech | #615, Palm Spring Centre, Malad West, Mumbai - 400064 | *o@*****.com | 022 - 32971#### | www.bramXXXX.com |
| 166 | Brandbox | #204, Godgift Tower, Hill Road, Bandra West, Mumbai - 400050 | o*@********.in | 022 - 40067#### | |
| 167 | Brinks Arya Pvt. Ltd. | Diamond Plaza, Shop #391, 1st Floor, Dr. D.B. Marg, Mumbai Central, Mumbai - 400004 | *n*o@************.com | 022 - 6658#### | www.brinksXXXXXX.com |
| 168 | Broadllyne Infoservices Pvt. Ltd. | Royal Classic A, New Andheri Link Road, Andheri West, Mumbai - 400053 | | 022 - 26325#### | www.mailXXXX.com |
| 169 | BT Consultants | No. D153 & 154, Building No. 1, Solaris Building, Saki Vihar Road, Powai, Mumbai - 400072 | | 022 - 40052#### | |
| 170 | Busy Infotech Pvt. Ltd. | #210, Corporate Avenue, Sonawala Road, Goregaon East, Mumbai - 400062 | m*mb**@****.in | 022 - 32522#### | www.busyinXXXXXX.com |
| 171 | BV Links Computer & Management Consultants | #225 A, Shree Krishna, Sir Bhalchandra Road,Matunga East, Matunga, Mumbai - 400019 | *ont**t@*******.com | 022 - 24171#### | www.bvlXXXX.com |
| 172 | C.S. Infocomm Pvt. Ltd. | #A-505, Sagar Tech Plaza, Andheri Kurla Road, Saki Naka, Andheri East, Mumbai - 400069 | anil****le**r@**********.... | 022 - 40170#### | www.csinfXXXXX.co.in |
| 173 | Cactus Communications Pvt. Ltd. | #C/912 , BSEL Tech Park, Sector 30A, Vashi, Mumbai - 400705 | kh*z**b@************.com | 022 - 3348#### | www.cactusXXXXXX.com |
| 174 | Cadmec | No. 1, Sangam, Link Road, Mahavir Nagar, Kandivali West, Mumbai - 400004 | | 022 - 28605#### | |
| 175 | Callidus Technologies India | Plot No. 702, 7th Floor, B Wing, Thane Belapur Road, Airoli, Mumbai - 400708 | | 022 - 6794#### | |
| 176 | Calyx Info Pvt. Ltd. | #111, Kailash Industrial Complex, Park Site, Vikhroli West, Mumbai - 400079 | i*f*@*********.com | | www.calyXXXXX.com |
| 177 | Capitasoft Technologies Pvt. Ltd. | #24, Shri Nityanand CHS, S Nityanand Marg, Andheri East, Mumbai - 400069 | | 022 - 2822#### | |
| 178 | Capricorn Human Capital Pvt. Ltd. | #207, VaRoadhman Market, Sector 17, Vashi, Mumbai - 400703 | j**s@**********.com | 022 - 2789#### | www.naukrXXXXX.com |
| 179 | Caprihans India Ltd. | Shivsagar Estate, Block D, Dr. A B Road, Worli, Mumbai - 400018 | *ap*i**t@****.vsnl.net.in | 022 - 40001#### | www.caprihaXXXXXXX.c... |
| 180 | Cartel Web Solutions | #3, Millennium Business Park, Sector 3, Mahape, Mumbai - 400701 | i*f*@************.com | | www.techinXXXXXX.com |
| 181 | Cheers Interactive Pvt. Ltd. | Building No. 4, Millennium Business Park, Sector 3, Navi Mumbai, Mumbai - 400710 | i**o@********.com | 022 - 2778#### | www.cheeXXXX.com |
| 182 | Cirrius Software India Pvt. Ltd. | Cirius Centre, A-19, MIDC Area B, Cross Road, Andheri East, Mumbai - 400069 | | 022 - 6691#### | |
| 183 | Citicrop Overseas Software Ltd. | SDF 5, Unit #133, Seepz, Andheri East, Mumbai - 400069 | | 022 - 2829#### | |
| 184 | Citius Tech Solutions | Teritex Building, #41/2, Saki, Vihar Lake Road, Chandivili, Andheri East, Mumbai - 400069 | in**@**********.com | 022 - 4080#### | www.citiuXXXXX.com |
| 185 | Citron Technologies Pvt. Ltd. | #8, Hari Om Nagar, Eastern Express Highway, Mulund, Mumbai - 400081 | a*n*e**o*l@*****.com | 022 - 22931#### | |
| 186 | Citycorp Overseas Software Ltd. | Whispering Palms 4, Akurli Road, Kandivali, Mumbai - 400067 | | 022 - 2887#### | |
| 187 | CMC House | No. 301, 3rd Floor, Vidyasagar Building, Raheja Township, Malad East, Mumbai - 400097 | | 022 - 66750#### | www.cmcXXX.com |
| 188 | Coconut Softwares Pvt. Ltd. | Plot No. 56, 4th Floor, Monarch Plaza, Sector 11, CBD Belapur, Mumbai - 400614 | *nf*@*******.co.in | | |
| 189 | Comply Solution | Shop #2, New Shree Chambers, Tarun Bharat Colony, Plot, #28, Andheri East, Mumbai - 400069 | s***ort@**************.co... | 982062#### | www.complysXXXXXXX.c... |
| 190 | Comptek Software Technologies Pvt. Ltd. | #101, Mahavir Commercial Complex, M.G. Road, Derasar Lane Corner, Ghatkopar East,Ghatkopar, Ghatkopar East, Mumbai - 400077 | | 022 - 2511#### | |
| 191 | Comptel Solutions | Free Press Journal Marg, Vikhroli, Mumbai - 400079 | | 022 - 6597#### | |
| 192 | Compubee Technologies Pvt. Ltd. | No. 16, B Wing, 2nd Floor, Malkans Building, Dr. Lazarus Road, Charai, Thane West, Mumbai - 400602 | **les@********.in | 022 - 25406#### | www.compXXXX.in |
| 193 | Compunics Information Systems Ltd. | #325, Nawab Building, D.N. Road, Fort, Mumbai - 400001 | an***a@*********.com | 022 - 22021#### | www.compXXXXX.com |
| 194 | Compusoft Infotech Pvt. Ltd. | #15d, K.C. House, 1st Floor, Central Avenue Road, MIDC, Andheri East, Mumbai - 400069 | | 022 - 28303#### | www.comsoftXXXXXXXX.... |
| 195 | Computree Infotech Pvt. Ltd. | No. 17AB/122, Samhita Complex, Andheri Kurla Road, Andheri East, Mumbai - 400072 | | 022 - 28596#### | |
| 196 | Compuware | Aalap, Hindu Colony, Sir Bhalchandra Road, Dadar East, Mumbai - 400014 | *a*es@***************.com | 022 - 30917#### | www.compuwaXXXXXXXX.... |
| 197 | Comtek Software Systems | No. 33, Parekh Market, Mahatma Gandhi Road, Ghatkopar East, Mumbai - 400075 | c**teks**t**r*@*****.com | 022 - 67551#### | www.comXXX.in |
| 198 | Comtel Services Pvt. Ltd. | No. 39/B, Suren Road Chakala, Andheri East, Chakala, Mumbai - 400093 | i**o@***********.com | 022 - 40919#### | www.comteXXXXXX.com |
| 199 | Comtel Software Services Pvt. Ltd. | Unit #301, Building #4, Millenium Bussiness Park, Sector 3 Mahape, Vashi, Mumbai - 400703 | *kgu**a@***********.com | 022 - 27780#### | www.comteXXXXXX.com |
| 200 | Comviva Technologies | Unit #1234, 1st Floor, Paradigm Tower, Tower B, Off. New Link Road, Mindspace, Malad West, Mumbai - 400064 | *e*m*st*r@*******.com | 022 - 66963#### | www.comXXXX.com/ |
| 201 | Constructionrecruitments.com | #428, Vardhaman Market, New Bombay, Sector 17, Vashi, Mumbai - 400703 | | 022 - 3249#### | www.constructionXXXX... |
| 202 | Continental Softech Ltd. | C.V.S. Road, Goregaon West, Goregaon, Mumbai - 400063 | | 022 - 28734#### | |
| 203 | Control & Solutions Pvt. Ltd. | #D-102, Dheeraj Heritage Residency, Shastri Nagar, Santacruz West, Mumbai - 400054 | **fo@******.com | 022 - 2660#### | |
| 204 | Conventus Technologies Pvt. Ltd. | No. A-304-306, Sagartech Plaza, Andheri Kurla Road, Sakinaka Junction, Sakinaka, Mumbai - 400072 | | 022 - 28503#### | www.convXXXX.in |
| 205 | Core Education & Technologies Ltd. | Shop #4, Block No 1,8, Sector 3, Millennium Business Park, Mahape, Mumbai - 400710 | *n*o@************.com | 022 - 3991#### | www.core-eXXXXXX.com |
| 206 | Core Projects & Technologies Ltd. | Millenium Business Park, Block, #1-8, Building #4, Sector 3, New Bombay, Mahape, Vashi, Mumbai - 400703 | i*f*@****************.com | 022 - 2778#### | www.coreprojXXXXXXXX... |
| 207 | Core Team Solutions Pvt. Ltd. | No. 358C, Ground Floor, Phadke Building, Gangaram Khatri Wadi, JSS Road, Kalbadevi, Mumbai - 400002 | *n*o@*******.com | 922354#### | www.coreteamXXXXXXXX... |
| 208 | Core Technologies | #102, Damji Shamji Industrial Compound, L.B.S. Marg, Kurla West, Kamani, Kurla West, Mumbai - 400070 | **sp*ns*@***************.... | 022 - 25137#### | www.coretecXXXXXXXX.... |
| 209 | Creative Business Solution | No. 16-B, Ground Floor, Amrut Manthan Building, BP Cross, Talav Road No. 4, Bhayander East, Mumbai - 401105 | d*ks**s*@**********.com | 932208#### | www.laptoXXXXX.com |
| 210 | Creative Fusion | #Level 2, Raheja Centre Point, 294 CST Road, Santacruz West, Mumbai - 400098 | i*f*@********************... | 022 - 6707#### | www.creativefuXXXXXX... |
| 211 | Crescentius Infotech Pvt. Ltd. | #54/A, Govt. Industrial Estate, Charkop, Kandivali, Mumbai - 400067 | i*f*@***********.com | 932350#### | www.crescXXXXXX.com |
| 212 | Crest Computers | #197, Bulsara House, 1st Floor, Cawasji Hormasji Street, Kalbadevi, Mumbai - 400002 | m*l***raj@****.net | 022 - 2200#### | |
| 213 | CRM Solutions | #28, Aporva Industrial Estate, Makwana Centre, Andheri East, Mumbai - 400069 | | 932388#### | |
| 214 | Crossroads Training Solutions | Sai Sangam Building, Sector #15, 3rd Floor, CBD, C.B.D. Belapur, Mumbai - 400612 | *r***bha@********.org | 022 - 32488#### | www.ctsiXXXX.com |
| 215 | Crystal Cybersoft Ltd. | #308, Blue Rose Industrial Estate, Western Express Highway, Borivali East, Mumbai - 400066 | mu*b**@****************.c... | 022 - 28702#### | www.crystalcXXXXXXXX... |
| 216 | Crystalline IT Solutions Pvt. Ltd. | Plot No. 716/717 , Ramdev Nagar Roa, Vidhyavihar West, Mumbai - 400086 | | 988531#### | www.crystalliXXXXXXX... |
| 217 | Currencies Direct Solutions Pvt. Ltd. | #205, B-Paradigm, Mind Space, Malad West, Mumbai - 400064 | m**ba*@****************.c... | 022 - 4003#### | |
| 218 | Cutedge Technologies Pvt. Ltd. | #1308, 13th Floor, Mayuresh Cosmos Building, Sector 11, C.B.D. Belapur, Mumbai - 400612 | **fo@**********.com | 022 - 40825#### | www.cutedXXXXX.com |
| 219 | Cyber Managers | #74/75, 2nd Floor, Mahindra Chambers, Dr. D.N. Road, Fort, Mumbai - 400001 | **ira*@*************.com | 022 - 26788#### | |
| 220 | Cyber Sites India | No. AF 32, New Empire Industrial Estate, Kondivita Road, Andheri East, Mumbai - 400059 | i*f*@***************.com | 022 - 6691#### | www.cybersiXXXXXXXX.... |
| 221 | Cyber Sol Technologies Pvt. Ltd. | #230-231 , Linkway Estate, Malad Link Road, Malad West, Mumbai - 400064 | ma**@************.com | | www.cybersXXXXXX.com |
| 222 | Cybercom Datamatics | #B-5, MIDC, Part B Cross Lane, Andheri East, Mumbai - 400093 | c*i*@*************.com | 022 - 2839#### | www.cybercXXXXXXX.co... |
| 223 | Cyberstar Infocom Ltd. | Fatima Villa, Church Road, Marol, Andheri East, Mumbai - 400059 | mu*b**@**************.com | 022 - 28386#### | www.cyberstXXXXXXX.c... |
| 224 | Cynapse India Pvt. Ltd. | #802/1 , Dheeraj Sagar, 8th Floor, Link Road, Malad West, Mumbai - 400064 | i**o@*******.com | 022 - 28445#### | www.cynXXXX.com |
| 225 | Cyquator Technologies Ltd. | 4th Floor, International Infotech Park, Vashi, Mumbai - 400703 | **fo@********.com | 022 - 6790#### | www.cyquXXXX.com |
| 226 | D.N. Technologies | #212, Building #2, New Sonal Estate, Link Road, Malad West, Mumbai - 400064 | | 989230#### | |
| 227 | Daksha Technologies Pvt. Ltd. | #1, Sadanand, St. Anthony Street, Kalina, Santacruz East, Santacruz East, Mumbai - 400043 | | 022 - 2612#### | |
| 228 | Data Care Systems | #201, Vastu Building, 2nd Floor, Kolbad Naka, LBS Marg, Thane West, Mumbai - 400601 | *nf*@*************.com | 982021#### | www.datacaXXXXXXX.co... |
| 229 | Data Tech Computers Pvt. Ltd. | No.11B, Rushtamji CHS Ltd, Andheri East, Mumbai - 400093 | | 9322474118,#### | www.dataXXXX.in |
| 230 | Databytes Consultancy | #A/401, Shanti Apartment, Kandivali, Mumbai - 400067 | ****byce*_*nd*a@*****.com | 022 - 28631#### | |
| 231 | Datacomp webtechnogies India Pvt. Ltd. | 2nd Floor, Techniplex Building, SV Road, Goregaon West, Mumbai - 400062 | | 022 - 61486#### | |
| 232 | Dataflow Display System | 3rd Floor, Jagruti Industrial Estate, Mogal Lane, Mahim, Mumbai - 400016 | d****low@****.com | 022 - 24361#### | www.dataXXXX.co.in |
| 233 | Dataflow Software | 3rd Floor, Jagruti Industrial Estate, Moghul Lane, Mahim, Mumbai - 400016 | | 022 - 2436#### | |
| 234 | Datamatics | 3rd Floor, Bombay Mutual Building, Dr. D.N. Road, Fort, Mumbai - 400001 | *ra*e@*****.com | 022 - 2261#### | |
| 235 | Datamax Infotech | 206-Kuntal, Mody Estat, L.B.S. Road, Ghatkopar West, Mumbai - 400086 | ***t*ctus@***************... | 022 - 4011#### | |
| 236 | Datapro Infoworld Ltd. | #11, Kaypee Heritage, Sector 7, Kopar Khairane, Mumbai - 400709 | | 022 - 27681#### | |
| 237 | Datasoft Applications Software India Ltd. | Casa Mariana, Laxman Mhatre Marg, Borivali West,Borivali, Borivali East, Mumbai - 400092 | | 022 - 2893#### | |
| 238 | Dayo Metric | 3rd Floor, B Wing, Khetan Estate, #52, Ramchandra Lane, Malad West, Mumbai - 400064 | *a**yt@**********.com | 982130#### | www.dayomXXXXX.com |
| 239 | DC Infotech | 110, Gandhi Bhavan, Chunam Lane, Lamington Road, Mumbai - 400007 | *c****tech@****.com | 022 - 2684#### | |
| 240 | Deepika Infonet | Shop No. 6, Sindhudurg Apartment, Temba Road, Bhayander West, Mumbai - 401101 | | 9022625981,#### | |
| 241 | Deloitte Consulting | #201-206, Fairmont, 2nd Floor, Hiranandani Business Park, Powai, Mumbai - 400076 | ind**w*b**t*@********.com | | www.deloXXXX.com |
| 242 | Delta Computer Services P Ltd. | #107, Sai Commercial, 1st Floor, Govandi Station Road, Govandi, Mumbai - 400088 | | 022 - 2555#### | |
| 243 | Delta Services India Pvt. Ltd. | Shreepal Complex, Suren Road, Andheri East, Mumbai - 400093 | *n*o@**********.net | 022 - 3348#### | www.deltaXXXXX.net |
| 244 | Deo Volente | #57/58, Yogi Tower, Shop #1203, Eksar Road, Yogi Nagar, Borivali West, Mumbai - 400092 | ***chus@********.com | 022 - 28339#### | www.deoiXXXX.com |
| 245 | Design Centre | Lady Ratans Tower, #102/A Wing, Emojis Road, Worli, Mumbai - 400018 | | 022 - 32954#### | |
| 246 | Design Events & Beyonds | #1, A Wing, Royal Garden, Dr. Annie Basent Road, Worli, Mumbai - 400018 | *r*m*hang***i@*****.com | 996735#### | |
| 247 | Destar Technologies Pvt. Ltd. | Shop No. 505, Bharat Industrial Estate, TJ Road,Sewri West, Parel, Mumbai - 400015 | | 022 - 2413#### | |
| 248 | Dharmesh Bajpai | No. 12, BARC Quarters, Trombay, Mumbai - 400085 | | 992016#### | |
| 249 | Diebold Software Services Pvt. Ltd. | C Wing, 4th Floor, Trade Star Building, Andheri Kurla Road, Andheri East, Mumbai - 400059 | **ea*a***ting@*******.com | 022 - 6677#### | www.dieXXXX.com |
| 250 | Digital Branding Solutions | Off Dr. E Moses Road, Worli, Mumbai - 400018 | b.va***@*****.com | 022 - 32420#### | www.digiaXXXXX.com |
| 251 | Digital Systems | Manwala Building, 1st Floor, Ghatkopar East,Ghatkopar, Ghatkopar East, Mumbai - 400077 | d*g****syste*@*******.com | 022 - 66058#### | |
| 252 | Domach Technologies India Pvt. Ltd. | #3, Shop #2, Little Flower Road, Gundavali, Andheri East, Mumbai - 400069 | **les@***********.com | 022 - 6581#### | |
| 253 | Dotcom Services India Pvt. Ltd. | 101/102, 1st Floor, Tirupati Udyog, Goregaon East, Mumbai - 400063 | | 022 - 2685#### | |
| 254 | Dreamsoft It Solutions Pvt. Ltd. | No. 105/106, Hinal Residency, Datta Mandir Road, Dahanukarwadi Junction, Kandivali West, Mumbai - 400067 | | 022 - 2869#### | www.dreamsoXXXXXXX.c... |
| 255 | DUA Consulting Pvt. Ltd. | World Trade Centre, 7th Floor, Centre 1, Cuffe Parade, Colaba, Mumbai - 400005 | d*a@*************.com | 022 - 5636#### | www.duaconXXXXXXX.co... |
| 256 | Dynamic Consultants | Soares House, Marol Maroshi Road, Andheri East, Mumbai - 400059 | c***act@***********.com | 022 - 29203#### | www.dynamXXXXXX.com |
| 257 | E.D.S | #8, Mangus Tower, 2nd Floor, Mind Space, Link Road, Malad West, Mumbai - 400064 | **fo@***************.com | | www.eXX.com |
| 258 | Earnest John Securities Pvt. Ltd. | #194, Earnest House, 10th Floor, NCPA Marg, Nariman Point, Mumbai - 400021 | *n*o@***********.com | 022 - 22832#### | www.earneXXXXXX.com |
| 259 | Eastern Software | #401-402, Sai Service Building, Andheri East, Mumbai - 400052 | | 022 - 66945#### | |
| 260 | EBS Worldwide Services Pvt. Ltd. | A.M.L. Centre One, 4th Floor, Mahal Estate, Mahakali Road, Andheri East, Mumbai - 400093 | *nf*@************.com | 022 - 6711#### | www.ebsworXXXXXX.com |
| 261 | ECFY Consulting Pvt . Ltd. | #702, Bhavya, 5th Road, Khar West, Mumbai - 400052 | i**o@********.com | 022 - 3060#### | www.WebXXXXXX.in |
| 262 | ECI India | #301, Boston House, Suren Road, Andheri East, Mumbai - 400093 | I**su**or*@*******.com | 022 - 6715#### | www.eciXXXX.com |
| 263 | ECI Telecom India | #301, Boston House, Suren Road, Andheri East, Mumbai - 400093 | *n*su*po**@*******.com | 022 - 3348#### | www.eciXXXX.com |
| 264 | Educational Software | No. 421, Mastermind 1, Royal Palms, Aarey Milk Colony, Goregaon East, Mumbai - 400065 | | 022 - 3215#### | |
| 265 | Effission Software Pvt. Ltd. | Floral Deck Plaza, 6th Floor, C Wing, Andheri East, Mumbai - 400093 | i*f*@*********.com | 022 - 28322#### | www.effiXXXXX.com |
| 266 | Effitech | #1, Pankaj Enterprises Compound, Off Sakivihar Road , Chandivili, Andheri East, Mumbai - 400072 | in**@*************.com | 022 - 25947#### | www.effiteXXXXXXX.co... |
| 267 | Efkon India Pvt. Ltd. | No. 701, B Wing, 7th Floor, LBS Marg, Vikhroli West, Mumbai - 400083 | | 022 - 6714#### | www.efkonXXXXX.com |
| 268 | Efurtherance | No. A103, 1st Floor, Eksar Road, Borivali West, Mumbai - 400092 | | 982088#### | www.efurthXXXXXX.com... |
| 269 | Electronic Data Systems India Pvt. Ltd. | #1, Pankaj Enterprises Compound, Off Sakivihar Road, Sakinaka, Mumbai - 400072 | | 022 - 66774#### | www.effiteXXXXXXX.co... |
| 270 | Elite Plus IT Services | Plot No. 61, 6th Floor, Radheya Building, 14th Road, Khar West, Mumbai - 400052 | | 022 - 2600#### | www.elitXXXXX.co.in |
| 271 | Elixir Netcom Solutions Pvt. Ltd. | #212, Mahim United Industrial Estate, 2nd Floor, Moghul Lane,Mahim West, Mahim West, Mumbai - 400016 | *nf*@******.in | 022 - 24222#### | www.elixirsXXXXXXXX.... |
| 272 | EM2 Infotech Pvt. Ltd. | Plot No. 1-E, Siddhivinayak Chambers, Gandhi Nagar, Mumbai - 400051 | | 973821#### | http://emsquare#### |
| 273 | EMC Data Storage System Pvt. Ltd. | 4th Floor, C Wing , Fortune Building, Bandra East, Mumbai - 400050 | | 022 - 67066#### | http://india.emc#### |
| 274 | Empro IT Solutions | Shop No. 2, Jeevanvima complex, Jitendra Road, Malad East, Mumbai - 400097 | sa*e*@*******.com | 993065#### | |
| 275 | En Interactive Technologies Pvt. Ltd. | #A/10, Star Line, 4th Floor, Gorai, Borivali West, Mumbai - 400092 | con*a***@**************.c... | 022 - 2867#### | www.eninteXXXXXXX.co... |
| 276 | Enable Mobile Technologies Pvt. Ltd. | #b/65, Stanford Plaza, Shop #302, Off New Link Road, Andheri West, Mumbai - 400058 | *n*o@*******.com | 022 - 40934#### | www.enaXXXX.com |
| 277 | Ensoft Systems | #C - 509, Bhaveshwar Plaza, L.B.S. Marg, Ghatkopar West, Mumbai - 400086 | *ale*@***********.com | 022 - 2500#### | www.ensofXXXXXX.com |
| 278 | Epitome Global Services Pvt. Ltd. | #A, Prism Tower, 7th Floor, Goregaon West, Mumbai - 400062 | *ah****iyer@*************... | 022 - 40016#### | www.epitomegloXXXXXX... |
| 279 | Eprosoft Technologies | No. B381, 1st Floor, Vashi Plaza, Sector 17, Vashi, Mumbai - 400703 | | 022 - 4013#### | www.eprosoftteXXXXXX... |
| 280 | Equest Technologies Pvt. Ltd. | Kamalini Building, Central Avenue Road, Chembur, Mumbai - 400071 | | | www.equeXXXXX.com |
| 281 | Equitec | No. B-103, Baytun Nur Building, S.G. Burve Road, Kurla West, Mumbai - 400070 | **ftwa**@*******.in | 022 - 65298#### | www.equXXXX.in |
| 282 | ESP Consultant India Pvt. Ltd. | #210, Taj Building, 3rd Floor, Dr.D.N Road, Fort, Mumbai - 400001 | e*p@****.com | 022 - 32972#### | www.espconXXXXXXX.co... |
| 283 | Essar Investments | No. 11, Equinox Business Park, Off Bandra Kurla Complex, LBS Marg, Kurla West, Mumbai - 400070 | c********comm**icat*ons@*... | 022 - 66601#### | |
| 284 | Essen Vision Software Pvt. Ltd. | New No. 315, 2nd Floor, Indian Surveyors House, Shahid Bhagat Singh Road, Fort, Mumbai - 400001 | *u**om*r*a*e@***********.... | 022 - 22622#### | www.essenXXXXXX.com |
| 285 | Eternal Logic | #326, Pioneer Industrial Estate, Subhash Road, Jogeshwari West, Mumbai - 400060 | i**o@************.net | 022 - 2823#### | www.eternaXXXXXX.net |
| 286 | Ethiraj Associates | #B-53, Station Plaza, Bhandup West, Mumbai - 400078 | i**o@*****************.co... | 022 - 5601#### | www.ethirajaXXXXXXXX... |
| 287 | eTouch Systems | #C-205/218 , Tower 2, 2nd Floor, Vashi Railway Station Complex, Vashi, Mumbai - 400705 | *nf*@******.net | 022 - 27812#### | www.etoXXX.net |
| 288 | Euclid Infotech Pvt.Ltd. | No. 202, Eden Rose Shopping Centre, Kanakia Road, Mira Road, Mumbai - 401107 | | 022 - 2855#### | www.euclid-XXXXXXXX.... |
| 289 | Eureka Tech Solution Pvt. Ltd. | SV Road, Goregaon West, Mumbai - 400062 | | 9833036296,#### | www.eurekatecXXXXXXX... |
| 290 | Exact Software India Pvt. Ltd. | No. 304, Kemps Plaza, Chincholi Bunder, Malad West, Mumbai - 400064 | | 022 - 4250#### | www.exact-sXXXXXXXX.... |
| 291 | Exatt Technologies Pvt. Ltd. | #406, Akruti Arcade, 4th Floor, J.P. Road, Andheri West, Mumbai - 400058 | r**pon***m*m@*****.com | 022 - 6757#### | www.exXXX.com |
| 292 | Excellence Infoserve Pvt. Ltd. | #8, Jain Mansion, Daftary Road, Malad East, Mumbai - 400097 | | 022 - 28881#### | |
| 293 | F Bock Agencies Pvt. Ltd. | No. 28, 2nd Floor, Bank Street, Fort, Mumbai - 400023 | | 022 - 2266#### | |
| 294 | Famous House of Animation | #20, Famous Studios Ltd., Dr. E. Moses Road, Mahalakshmi Nagar, Mumbai - 400011 | m*i*@***************.com | 022 - 30423#### | www.famousaXXXXXXXX.... |
| 295 | Fast Facts Computer Systems Ltd. | Office No. 622, Laxmi Plaza, Laxmi Industrial Estate, New Link Road, Andheri West, Mumbai - 400053 | | 022 - 4055#### | www.ffXX.in |
| 296 | FCS Computer Systems | Sri Krishna Commertial Complex, S.V. Road, Goregaon West, Mumbai - 400062 | | 022 - 5645#### | www.fcXXX.com |
| 297 | Feast Software Pvt. Ltd. | Indian Institute of Technology Bombay, Powai, Mumbai - 400076 | f*a*t@********.org | 022 - 2572#### | www.feastsXXXXXXX.co... |
| 298 | Fidel IT Services | Plot No. 503, 5th Floor, Kemp Plaza, Mindspace, Chincholi Bunder Road, Malad West, Mumbai - 400064 | | 022 - 4264#### | |
| 299 | Freelancer | Plot No. A/2, Ground Floor, Subhash Road, Dombivali East, Mumbai - 421201 | | 982157#### | |
| 300 | Fugro Geonics Pvt . Ltd. | #51, Sector 6, Sanpada, Mumbai - 400705 | ma**@*****.in | 022 - 2768#### | www.fugro-XXXXXXX.co... |
| 301 | Fulcrum Logic India Pvt. Ltd. | #405, Off Andheri Link Road, Andheri West, Mumbai - 400053 | ind**@************.com | 022 - 66756#### | www.fulcruXXXXXX.com |
| 302 | Future Step Solutions | #82, Maker Chamber, Nariman Point, Mumbai - 400021 | ***s.i*d*a@**********.com | 022 - 6651#### | www.futurXXXXX.com |
| 303 | Gajshield Infotech India Pvt Ltd Head Office | No. 14, Peninsula Centre, S.S. Rao Road, Parel, Mumbai - 400012 | in**@*********.com | 022 - 66607#### | www.gajsXXXXX.com/ |
| 304 | Galaxy Office Automations Pvt. Ltd. | Meera Building, Shop #27, Oshiwara Mhada Complex, Andheri West, Mumbai - 400053 | ak*h**@*****.com | 022 - 32962#### | www.goXXX.com |
| 305 | Gates Computing Pvt. Ltd. | #C-8A , Kasturchand Mill Compound, S.B. Marg, Dadar West, Mumbai - 400028 | s*le*@**********.com | 022 - 2436#### | www.gatesXXXXX.com |
| 306 | GDI Infotech Pvt. Ltd. | #AMIMR , Apna Bazaar Complex, 2nd Floor, Apna Bazaar, Vashi, Sector 17, Vashi, Mumbai - 400705 | g*i*n**t*ch@***.net | 022 - 27654#### | www.gdiinXXXXXX.com |
| 307 | Gebbs Infotech Ltd | #144, Andheri East, Mumbai - 400096 | *n*o@*****.com | 022 - 6692#### | www.geXXX.com |
| 308 | Gemini Soft Solutions | Plot No. X/4/1/4/2 MIDC, 5th Floor, TTC Industrial Area Mahape, Navi Mumbai, Mumbai - 400701 | | 022 - 2778#### | www.geminisXXXXXXX.c... |
| 309 | Genesis Datacomp Pvt. Ltd. | Plot No. 11, 3rd Floor , Santacruz West , Santacruz West, Mumbai - 400054 | | 022 - 3307#### | www.genesisXXXXXXXX.... |
| 310 | Genesis Infoserve Pvt. Ltd. | Plot No. 204, Damji Shamji Udyog Bhavan, Veera Desai Road, Andheri West, Mumbai - 400053 | s*l*s@****************.co... | 022 - 26363#### | www.genesisiXXXXXXXX... |
| 311 | Geodesic Information Systems Ltd | No. B3, Lunic Industries, Cross Road, MIDC, Andheri East, Mumbai - 400093 | **quir**@********.com | 022 - 28311#### | www.geodesiXXXXXXX.c... |
| 312 | Geotel Information Technologies Pvt. Ltd. | #503, Mayuresh Chambers, Sector 11, CBD Belapur, Mumbai - 400614 | i**o@**********.com | | www.geoteXXXXX.com |
| 313 | GIPS Management & Personnel Consultants | Ground Floor, Veena Beena, Bandra West, Mumbai - 400050 | *nf*@**************.com | 022 - 26421#### | |
| 314 | Global Enterprise Infotech | Plot No. 306, 3rd Floor, Bonanza Building, JB Nagar, Andheri Kurla Road, Mumbai - 400059 | | 916700#### | www.geisXXXXX.com |
| 315 | Global eProcure | #401/A , Elegant Business Park, Andheri Kurla Road, Andheri East, Mumbai - 400059 | in**@**************.com | 022 - 66952#### | www.globaleXXXXXXX.c... |
| 316 | Global Link Solutions | #B 7, Crystal Plaza, Ground Floor, D Wing, New Link Road, Andheri West, Mumbai - 400053 | er*@***********.in | 022 - 42338#### | www.glsolXXXXXX.in |
| 317 | Global Net | #C-9/10 , Balgovind Society, Mahim, Mumbai - 400016 | **ob*l**tkv*@****.net | 022 - 24321#### | www.globalnetXXXXXXX... |
| 318 | Glodyne Technoserve Ltd. | No. 801, Balarama Building, Bandra Kurla Complex, Bandra East, Mumbai - 400051 | | 022 - 66963#### | www.glodyneteXXXXXXX... |
| 319 | Godrej Global Solutions Ltd. | Hilton Centre, 2nd Floor, Sector 11, CBD Belapur, Mumbai - 400614 | **fo@************.co.in | 022 - 3348#### | www.godrejXXXXXX.co.... |
| 320 | Goradia Infotech | Building No. 1, S.M. Banajee Building, Forjett Street,Grant Road West, Grant Road, Mumbai - 400036 | **fo@***************.com | 022 - 23898#### | www.goradiaXXXXXXXX.... |
| 321 | H.G.I. Technologies | #109, Ram Building, Sector 18, Vashi, Mumbai - 400703 | **n*act*s@********.com | | www.hgiiXXXX.com |
| 322 | H5 Asia Pacific Pvt. Ltd. | 5th Floor, Satellite Silver Building, Andheri Kurla Road, Marol, Andheri East, Mumbai - 400059 | | 022 - 4006#### | www.h5XX.com |
| 323 | Hanumantrao Kharat Group Of Companies | Plot No. 201/212, SBS Road, Fort, Mumbai - 400001 | | | www.indigoldrefiXXXX... |
| 324 | Hardware & Software Services | No. A/15, Agarsen Nagar, Upper Govind Nagar, Malad East, Mumbai - 400097 | i*cb**@*****.com | 022 - 28724#### | |
| 325 | Harish Infotech Pvt. Ltd. | #19, Parsi Panchayat Road, Andheri East, Mumbai - 400069 | hi**@****.com | 022 - 28395#### | |
| 326 | Hastech Ltd. | A502/503, Manal Aram, Kora Kendra, S.V. Road, Borivali West, Mumbai - 400092 | | 022 - 2898#### | |
| 327 | Haygriva Software Pvt. Ltd. | SV Road, Santacruz West, Mumbai - 400054 | *n*o@********.in | 022 - 26057#### | www.haygXXXX.in |
| 328 | Hazel Infotech Pvt . Ltd. | #1410, Maker Chamber V, Nariman Point, Mumbai - 400021 | m*t*@********.com | 022 - 283#### | www.hmliXXXX.com |
| 329 | HDS & Co. | 6th Floor, Laxmi Towers, Parel, Bandra East, Mumbai - 400051 | | 022 - 26526#### | www.hXX.com |
| 330 | Heidrick & Struggle Pvt. Ltd. | #1003A , Peninsula Tower 1, Peninsula Corporate Park, Ganpatrao Kadam Marg, Lower Parel, Mumbai - 400013 | m*m**i@********.com | 022 - 6666#### | www.heidXXXX.com |
| 331 | Hexagon Software | Room No. 6, C Block , Aakruti Apartment, Pipeline Road, Safed Pool, Sakinaka, Andheri East, Mumbai - 400072 | | 022 - 2851#### | |
| 332 | HR Mantra Software Pvt. Ltd. | No. 65-70, Ground Floor, Jesar Residency, Charkop Market, Kandivali West, Mumbai - 400067 | | 022 - 2860#### | |
| 333 | Humanware-India | #42, Andheri East, Mumbai - 400005 | m**l@***************.com | 022 - 28397#### | www.humanwaXXXXXXX.c... |
| 334 | I I T F | No. 1, Ground Floor, Kohinoor Compound, Dahiwalkar Buva Marg, Dadar East, Mumbai - 400014 | | 022 - 22960#### | |
| 335 | i-Tenable India Ltd. | Siddhi Vinayak Chambers, 6th Floor, Gandhi Nagar, Bandra East, Mumbai - 400051 | in**@*************.com | | www.itenabXXXXXXX.co... |
| 336 | Idea Compusoft Technologies Pvt. Ltd. | 1st Floor, Bandal Capital, Paud Road, Kothrud, Fort, Mumbai - 400038 | *al*s@*********.com | 020 - 3253#### | www.gicsXXXXX.comn |
| 337 | Ideal Technosoft Pvt. Ltd. | No. 203, Shri Damodar Building, Tilak Mandir Road, Vile Parle East, Mumbai - 400057 | *nf*@****.co.in | 022 - 26172#### | www.itXX.co.in |
| 338 | Idealake Information Technologies Pvt. Ltd. | 2nd Floor, R.R. House, Mathuradas Mill Compound, Senapati Bapat Marg, Lower Parel, Mumbai - 400013 | i**o@********.com | 022 - 43222#### | www.ideaXXXX.com/ |
| 339 | Illusion Interactive | Saraswati Mansion, Mumbai Central, Mumbai - 400007 | *a*es@**********.com | 022 - 2305#### | www.illusXXXXX.com |
| 340 | Illusions Online Pvt . Ltd. | #23, Dewan Centre, S.V. Road, Jogeshwari West, Mumbai - 400102 | h*@****************.com | 022 - 26791#### | www.illusionXXXXXXXX... |
| 341 | Immortal Computer Lab Pvt Ltd | Saki Vihar Road , Andheri East, Mumbai - 400072 | | 022 - 28574#### | |
| 342 | Indepth Soft Solutions Pvt. Ltd. | Plot No. 67, Pujit Plaza, Sector 11, CBD Belapur, Mumbai - 400614 | | 022 - 2756#### | |
| 343 | India International Trade Centre | Shop No. 3, Upper Ground Floor, Marol MIDC Industrial Estate, Samruddhi Venture Park, Andheri East, Mumbai - 400093 | | 995844#### | |
| 344 | Infinite Computing Systems Pvt. Ltd. | #203, Dantak Plaza, 2nd Floor, Makwana Road, Andheri East, Mumbai - 400059 | | 022 - 40057#### | www.infiniXXXXXX.com... |
| 345 | Infinity India Advisors Pvt.Ltd. | #1, Turf Estate, Shakti Mills Lane, Off Dr. E Moses Road, Mahalakshmi Nagar, Mumbai - 400011 | i*f*@***************.com | 022 - 24902#### | www.infinitXXXXXXXX.... |
| 346 | Infodeep Technologies Pvt Ltd | Plot No. 25, 1st Floor, Lilly Building, Khadak Pada, Kalyan, Mumbai - 421304 | | 0251 - 645#### | www.infoXXXX.co.in |
| 347 | Infomatics Service Pvt. Ltd. | Apsara Building, Sahid Bahgat Singh Road, Colaba, Mumbai - 400039 | sol**i**s@**********.co.i... | 022 - 22842#### | www.infomXXXXX.co.in |
| 348 | Infonet IT Solution I Ltd. | No. 832, Nand Dham Industrial Estate,Marol Maroshi Road, Andheri East, Mumbai - 400059 | | | www.infXXXX.co.in |
| 349 | Infonet IT Solutions India Ltd. | Gala No. A-32, 2nd Floor, Nand Dham Industrial Estate, Marol, Andheri East, Mumbai - 400059 | | 022 - 6602#### | www.infXXXX.co.in |
| 350 | Infoquest Infotech Pvt. Ltd. | No. 101, S.D.F. 4 Seepz, Andheri East, Mumbai - 400069 | | 022 - 2829#### | |
| 351 | Informatics Set Marketing Pvt. Ltd. | Apsara, 6th Floor, Colaba, Mumbai - 400039 | *n*o*a**cs_s**@****.net.i... | 022 - 2202#### | www.infXXXX.com |
| 352 | Infortale Communication Pvt. Ltd. | #5, 1st Floor, Poisar, Kandivali West, Mumbai - 400067 | *nf*@***********.com | 022 - 6725#### | www.dnainXXXXXX.com |
| 353 | Infosoft Consultants | #81, Road No. 4, Jawahar Nagar, Goregaon West, Mumbai - 400062 | in**@************.com | 022 - 2878#### | www.infosoXXXXXX.com |
| 354 | Infospace Consultancy Pvt Ltd | No. 402, Arcadia, Hirandani Estate, Ghodbundar Road, Thane West, Mumbai - 400607 | *on**ctu*@***************... | 022 - 40111#### | www.infospacecXXXXXX... |
| 355 | Infotica Solutions India Pvt. Ltd. | #11, Garodia Industrial Estate, Shop #3A, Udyog Nagar, Off S.V. Road, Goregaon West, Mumbai - 400062 | in**@********.co.in | 022 - 28786#### | www.infoXXXX.co.in |
| 356 | Infoton Systems & Service Pvt. Ltd. | Building No.3, G/2, Ground Floor, Amar Taru Society, Old Nagardas Road , Andheri East, Mumbai - 400069 | *r@****************.com | 022 - 26162#### | www.infotonsXXXXXXXX... |
| 357 | Innovative Consultancy Services | #622, The Great Eastern Galleria, 6th Floor, Plot No. 20, Sector 4, Nerul, Mumbai - 400706 | **fo@********************... | 022 - 2772#### | www.pharmaceuticaXXX... |
| 358 | Innovative Informatics Pvt. Ltd. | #D-35 , Lakshmi Sadan, Dattar Colony, Bhandup East, Mumbai - 400042 | *ol***on@****.in | 022 - 25664#### | www.infoinnXXXXXXX.c... |
| 359 | Innovative Systems Pvt Ltd. | #6, Bansraj Singh Estate, S.V. Road, Santacruz West, Mumbai - 400054 | in***s@********.com | 022 - 2619#### | www.roltXXXX.com |
| 360 | Insight Communications | #2/12, , Hind Service Industrial Estate, Shop #371, Veer Savarkar Marg, Dadar West, Mumbai - 400028 | i**o@*************.com | 022 - 26851#### | www.insighXXXXXXX.co... |
| 361 | Intelenet Global Service Ltd. | Plot CST No. 1406, A28, Ground Floor, Intelenet Tower, Mindspace, Link Road, Malad West, Mumbai - 400701 | cont**t**@***************... | 022 - 6677#### | www.intelenXXXXXXXX.... |
| 362 | Intelenet Global Services Pvt. Ltd. | Intelenet Towers, Plot CST No. 1406 - A28, MindSpace, Malad West, Mumbai - 400090 | sa**e**_a@***************... | 022 - 6677#### | www.intelenXXXXXXXX.... |
| 363 | Intelligent Lifestyles Pvt. Ltd. | 313, 248, T.V. Industrial Estate, S.K. Ahire Marg, Worli, Mumbai - 400030 | | 022 - 2494#### | |
| 364 | Intellvisions Software Lltd. | No. 25-26, Building No. 3, Sanjay Building, Rahul Mittal Industrial Estate, Andheri Kurla Road, Andheri East, Mumbai - 400059 | s***ort@*************.com | 022 - 4153#### | www.intellXXXXXXX.co... |
| 365 | Intellvisions Software Ltd. | Unit No. 603, Plot No. R-203 & R-204, Sigma IT Park, TTC Industrial Area, M.I.D.C., Rabale, Mumbai - 400701 | *ale*@*************.com | 022 - 3348#### | www.intellXXXXXXX.co... |
| 366 | Intelysis | #412, Stanford Plaza, Plot No. B.65,New Link Road, Andheri West, Mumbai - 400053 | in**@*********.com | 022 - 32902#### | www.smarXXXXX.com |
| 367 | Intertech Services | Sector 5, Ghansoli, Mumbai - 400701 | *o*s@**************.com | 932454#### | |
| 368 | Interwoven Software Services India Pvt. Ltd. | #602, Bandra Kurla Complex, Bandra East, Mumbai - 400051 | s**por*@**********.com | 022 - 2657#### | www.interXXXXX.com |
| 369 | iQra Technologies | No. E-302, Shan Apartment, Pipe Road, Kurla West, Mumbai - 400070 | | 902903#### | www.ilyaXXXXX.com |
| 370 | ISP Technocrafts | #A-4/5, Ratnadeep, Mahant Road, Vile Parle East, Mumbai - 400057 | i*f*@***************.com | 022 - 26175#### | www.isptechXXXXXXXX.... |
| 371 | IT Microsystems India Ltd. | Aman Chambers, 4th Floor, Veer Savarkar Road, Prabhadevi, Mumbai - 400025 | in**@******************.c... | 022 - 6616#### | www.itmicroXXXXXXX.c... |
| 372 | IT Shastra India Pvt. Ltd. | #207-208, Shop #6, Sector 3, Vashi, Mumbai - 400701 | *n*o@*********.com | 022 - 27781#### | www.itshXXXXX.com |
| 373 | IT source India Tech Pvt. Ltd. | #33/264 , Anand Nagar, Santa Cruz East, Mumbai - 400055 | sa*e*@*************.com | 022 - 5558#### | www.itsourXXXXXXX.co... |
| 374 | IT Works | #51, Manish Nagar, A/24 Sea Glimpse, J.P. Road, Andheri West, Mumbai - 400053 | itw**k*@*******.in | 022 - 2637#### | www.itwXXXX.in |
| 375 | ITTI Pvt. Ltd. | #A - 203 , Tower 1, International Infotech Park, Vashi, Mumbai - 400703 | *n*o@****.co.in | 022 - 27812#### | www.itXX.co.in |
| 376 | Iwebnotes.com | #50, Shop #2386, Gandhi Nagar, Bandra East, Mumbai - 400051 | i*f*@************.com | 022 - 65265#### | www.iwebXXXXX.com |
| 377 | J.M. Mehta & Company | #36, Oasis, Vakola, Santa Cruz East, Mumbai - 400055 | j*b*@*******.com | 022 - 26654#### | www.jmmXXXX.com |
| 378 | J.S.A. Technologies India Pvt. Ltd. | #701, Raheja Plaza, 7th Floor, LBS Marg, Ghatkopar West, Mumbai - 400086 | i**o@********.co.uk | 022 - 55993#### | www.jsagXXXX.co.uk |
| 379 | Jainam Technologies | Bhaveshwar Complex, Vidya Vihar West, Mumbai - 4000 | | 022 - 25094#### | |
| 380 | Jasubhai Digital Media Pvt. Ltd. | Maker Chambers, Nariman Point, Mumbai - 400021 | i*f*@********.com | 022 - 27629#### | www.jasuXXXX.com |
| 381 | Jet & Gel | No. 107, Shivam Industrial Estate, Govandi, Mumbai | | | |
| 382 | Job Track Management Services Pvt. Ltd. | #8, Nagree Terraces, Soonawala Agiary Marg, Mahim, Mumbai - 400016 | *o*tra**@****.com | 022 - 24440#### | www.jobtracXXXXXXXX.... |
| 383 | Join Hands HR consulting Pvt. Ltd. | #B-21/401 , Shanti Nagar, Sector 7, Mira Road, Mumbai - 401107 | in**@***********.com | 022 - 32585#### | www.JoinHXXXXXX.com |
| 384 | Joshon System & Technology Pvt. Ltd. | Plot No. B/1, Viral Shopping Centre, Malad West, Mumbai - 400064 | | 992084#### | |
| 385 | Jpac Technologies Pvt Ltd | No. 404, C Wing, Eastern Court, Parleshwar Road, Vile Parle East, Mumbai - 400057 | *a*es@********.com | 022 - 26103#### | www.jpacXXXX.com |
| 386 | K.V.N. Institute of Information Technology | No. 7, Sarika Apartments, Bhakti Mandir Road, Thane, Mumbai - 400603 | | 022 - 25333#### | |
| 387 | K10 Technologies | #E-603, Crystal Plaza, Andheri West, Mumbai - 400053 | k1*@****.com | 022 - 26733#### | www.k10XXXX.com |
| 388 | Kale Managed Process Services | #7, Excom House, Saki Vihar Road, Saki Naka, Andheri East, Mumbai - 400072 | *n*o@***************.com | 022 - 2851#### | www.kaleconXXXXXXXX.... |
| 389 | Kamat Information Systems Pvt. Ltd. | #323, Reena Complex, Vidya Vihar, Ghatkopar East, Mumbai - 400086 | s**p*rt@*********.com | 022 - 25136#### | www.kamaXXXXX.com |
| 390 | Kashi Infotech | #A-44 , 2nd Road, Andheri East, Mumbai - 400093 | c**ta*t@*************.com | 022 - 30886#### | www.kashiiXXXXXXX.co... |
| 391 | Katapult Technologies | 130, V Mall, Thakur Complex, Western Express Highway, Kandivali East, Mumbai - 400101 | i*f*@********.in | 022 - 4264#### | www.kataXXXX.in |
| 392 | Kay Bee Infotech Pvt. Ltd. | #237, Hema Ind. Estate, Sarvodaya Nagar, Andheri East, Mumbai - 400060 | sa*e*@**************.com | 022 - 28393#### | www.kaybeeiXXXXXXX.c... |
| 393 | Keerti Software & Hardware Infotech Pvt. Ltd. | No. 3A, 1st Floor, Shiv Ashish Apartment, Dombivali, Mumbai - 421201 | | 0251 - 6505#### | |
| 394 | Kesoft Systems Pvt. Ltd. | Rutu Estate, Patli Pada, Ghod Bunder Road, Thane West, Mumbai - 400607 | *ul*a*ni**1@*****.com | 022 - 40126#### | www.kesoftXXXXXXX.co... |
| 395 | Knowledge Works Global Ltd. | Marwah Centre, 5th Floor, Krishanlal Marwah Marg, Andheri East, Mumbai - 400072 | g**la@******.com | 022 - 4098#### | www.kwglXXXX.com |
| 396 | Krish Microsystem Pvt .Ltd. . | #204/14A , Springleaf, Lokhandwala Complex, Kandivali East, Mumbai - 400101 | in**@********************... | 022 - 39440#### | www.krishmicroXXXXXX... |
| 397 | Krish Technocrat | No. 185/187, 3rd Floor, Room No. 62-63, Mulji Jetha Building, Shamaldas Gandhi Marg, Kalbadevi, Mumbai - 400002 | su**l@***************.com | 022 - 22092#### | www.krishteXXXXXXXX.... |
| 398 | Krohm Solutions | Nirmal, 20th Floor, Nariman Point, Mumbai - 400021 | i*f*@**************.com | 022 - 5628#### | www.krohmsoXXXXXXX.c... |
| 399 | Kruti Systems | Antop Hill Warehouse Complex, VIT College Road, Wadala East, Mumbai - 400037 | **si*es*@************.com | 022 - 2413#### | www.krutisXXXXXX.com |
| 400 | KVN Software Pvt. Ltd. | 2nd Floor, Sarika House, Bhakti Mandir Road, Thane, Mumbai - 400602 | *a*es@***********.com | 022 - 25333#### | www.kvnsoXXXXXX.com |
| 401 | Kyramid | DD Sathe Marg, Bhatwadi, Girgaon, Mumbai - 400004 | | 022 - 3072#### | www.uberXXXXX.in |
| 402 | L10 BridgeTechnologies | Spectra Building, 6th Floor, Hiranandani Business Park, Powai, Mumbai - 400076 | **fo@**********.com | 022 - 4000#### | www.lionbXXXXX.com |
| 403 | Larsen & Toubro Technology Center | Shop No. 5, Saki Vihar Road, Powai, Mumbai - 400072 | | | www.lntinXXXXXX.com |
| 404 | Lauren Information Technologies Pvt. Ltd. | Jains Arcade, 3rd Floor, 14th Road, Khar-Danda, Khar West, Mumbai - 400052 | *nf*@******.co.in | 022 - 2600#### | www.lauXXX.co.in |
| 405 | LBI India | Mathuradas Mill Compound, N.M. Joshi Marg, Lower Parel West, Mumbai - 400013 | | 022 - 4354#### | www.lXX.com |
| 406 | Manas Infotech | Shop No. 102/3, Blue Opal Building, Ganesh Nagar, Nandivali Road, Dombivali East, Mumbai - 421201 | | 9833662677,#### | www.manasiXXXXXXX.in |
| 407 | Manpower Services India Pvt. Ltd. | #404, Baba House, Shop #86, M.V. Road, Andheri East, Mumbai - 400093 | mu*b***job*@********.co.i... | | www.manpXXXX.co.in |
| 408 | Mark Computers | #8/102A , Jogani Industrial Complex, V.N. Purav Marg, Chunabhatti, Mumbai - 400022 | m*s@*************.com | 022 - 2522#### | www.markcoXXXXXXX.co... |
| 409 | Maroon Triangle | #3, Chandrama Sociecty, Raghuvir Nagar, Thane, Mumbai - 421201 | | 022 - 2309#### | |
| 410 | MatchTek InfoTek Pvt. Ltd. | #568, Adarsh Nagar, Oshiwara, Off New Link Road, Andheri West, Mumbai - 400058 | *n*o@***************.com | 022 - 2741#### | www.matchteXXXXXXXX.... |
| 411 | Medh Systems | #111, Siddhi Vinayak Apartment, Thakkar & Azad Road, Vile Parle East, Mumbai - 400057 | *a*es@***********.com | 022 - 56262#### | www.medhsXXXXXX.com |
| 412 | Media Lab Asia | #2, Samruddhi Venture Park, 4th Floor, Central MIDC Road, Andheri East, Mumbai - 400093 | | 022 - 28312#### | www.medialXXXXXX.in |
| 413 | Mediaware Infotech Pvt. Ltd. | Mahalaxmi Silk Mills Premises, Mathuradas Mills Compound, N. M. Joshi Marg, Lower Parel West, Mumbai - 400013 | **les@***************.com | 022 - 6660#### | www.mediawareXXXXXXX... |
| 414 | Medusind Solutions | #22, Nirlon Complex, 2nd Floor, W.E. Highway, Goregaon East, Mumbai - 400063 | *i**l*b*n*al@********.com | 022 - 6666#### | www.meduXXXX.com |
| 415 | Meher Enterprise | Plot No. 1, 1 Floor, Jagir Apartment, Bandra West, Mumbai - 400050 | | 022 - 26424#### | |
| 416 | Melco Technologies India Pvt. Ltd. | #27, World Trade Centre Arcade, Gate No. 3, Cuffe Parade, Mumbai - 400005 | *e*co@****.vsnl.net,in | 022 - 22153#### | |
| 417 | Mennen Infotech India Ltd. | Acme Industrial Park, Shop #501, Western Express Highway, Goregaon East, Mumbai - 400063 | i**o@**************.com | 022 - 26866#### | www.menneniXXXXXXX.c... |
| 418 | Menson | No. 15-16, Kappeesh Mall, MG Road, Mulund, Mumbai - 400080 | in**@******.in | 022 - 25611#### | www.menXXX.in |
| 419 | Microlink Infrastructure Management | Plot No. 102, Building No. 3, 1st Floor, Nav Jivan Society, Lamington Road, Grant Road, Mumbai - 400007 | | 022 - 2307#### | |
| 420 | Micropoint Computers Ltd. | No. 9 & 10, East Bharat Kunj, Shradhanand Road, Vile Parle East, Mumbai | | | |
| 421 | Microsoft Corporation India Private Ltd. | 4th Floor, Windsor Plaza, Kalina, Santa Cruz East, Mumbai - 400055 | | | http://https://careers.microsoft#### |
| 422 | Microtek International Ltd. | #2/C, Vijay Chamber, Shop #1140, 2nd Floor, Tribhuban Road, Mumbai Central, Mumbai - 400004 | l**a*.m*m**i@************... | 022 - 23829#### | www.microteXXXXXXX.c... |
| 423 | Microworld Software Services Pvt. Ltd. | #80, Road No. 15, MIDC Marol, Andheri East, Mumbai - 400093 | sal**@*****.co.in | 022 - 28265#### | www.msXXX.co.in |
| 424 | Mikado Solutions | #G-25, Solaris, Saki Vihar Road, Powai, Mumbai - 400072 | **les@***************.com | | www.mikadosXXXXXXXX.... |
| 425 | Mindspace Human Capital Service Pvt.Ltd. | #3, Chohan House, 1st Floor, S.V. Road, Andheri West, Mumbai - 400058 | a*m*n@***********.com | 022 - 32431#### | www.mindsXXXXXX.com |
| 426 | Mindtree Consulting Pvt. Ltd. | #Level 2, Raheja Centre Point, CST Road, Santa Cruz East, Mumbai - 400098 | ap*c**l*s@********.com | 022 - 6707#### | www.mindXXXX.com |
| 427 | Miracle Computers Pvt Ltd. | Gandhi Bhavan, 2nd Floor, Chunam Lane, Grant Road, Mumbai - 400007 | mir**l*@****.net.in | 982029#### | |
| 428 | Miracle Information Technologies | #106, Rupa Plaza, Jawahar Road, Ghatkopar East, Mumbai - 400077 | t**i**ng@***************.... | | www.miracleXXXXXXXX.... |
| 429 | MM Framroze & Co. | Shop No. 70, 12th Floor, Napean Sea Road, Mumbai - 400060 | | 022 - 2369#### | |
| 430 | Mobility Frames | No. 23C/301, Powai, Mumbai - 400076 | co*t**t@**************.co... | 916776#### | https://www.mobilitX... |
| 431 | Modular Software Services | No. 76/11, F Road, Marine Drive,Marine Drive, Churchgate, Mumbai - 400002 | | 982022#### | |
| 432 | Moksh Solutions | #C-4/4, Mahindra Nagar, Haji Bapu Road, Malad East, Mumbai - 400097 | man***@**************.com | 986792#### | www.mokshsoXXXXXXX.c... |
| 433 | Morgan Stanley Advantage Services Pvt. Ltd. | #5, Athena, Mindspace, Sector 30, Goregaon West, Mumbai - 400090 | *nf*@*************.com | 022 - 6641#### | www.morganXXXXXXX.co... |
| 434 | MphasiS | Magnus Tower - 8, 2nd Floor, Mindspace, Link Road, Malad West, Mumbai - 400064 | *xp**ts@*******.com | 022 - 6677#### | www.mphXXXX.com |
| 435 | Mpower Information Systems Pvt. Ltd. | Plot No. 305, 3rd Floor, Trade World, MM Joshi Marg, Lower Parel, Mumbai - 400013 | | 022 - 6663#### | |
| 436 | MS Pro Technologies | Plot No. 19, Naupada, Sahayog Mandir Road, Thane West, Mumbai - 400602 | | 922252#### | |
| 437 | Nascent Computer Solutions India Pvt. Ltd. | #66, K.R. Building, 2nd Floor, Bazar Gate, Dwarkadas Lane, Fort, Mumbai - 400001 | cont***@************.com | 022 - 39407#### | www.nascenXXXXXX.com |
| 438 | Natsun Technology Services Pvt. Ltd. | A/36, Dattani Centre, Kandivali, Mumbai - 400067 | *a**e*ing@******.net | 022 - 28843#### | www.natXXX.net |
| 439 | Navin Mail Services India Pvt. Ltd. | Samruddhi Venture Park, 4th Floor, MIDC Main Road, Andheri East, Mumbai - 400086 | c**eer*.*n**a@*****.com | | www.naviXXXXX.com |
| 440 | Navkar Infotech | 38, Sundarlal Bhagwan Bhazwaoz, P.P. Road, Andheri East, Mumbai - 400069 | *emu**i*m*m**i@*****.co.i... | 986712#### | |
| 441 | Neil Martin | 7, Deepti, M. Bundar Road, Thane, Mumbai - 400601 | | 022 - 26255#### | |
| 442 | Neo Graphicz | 409, New Sonal Link Industrial Estate, Link Road, Malad West, Mumbai - 400064 | *c**ss*ma*es*@*****.com | 932291#### | www.neogrXXXXXX.com |
| 443 | Neo Soft Technologies | Keshwa, Prabhadevi, Mumbai - 400025 | | 022 - 2432#### | |
| 444 | Neoteric Infomatique Limited | No. 68, 21/A, 2nd Floor, Film Centre, Tardeo Road, Bane Compound, Mumbai | *jasp*e**@********.co.in | | www.neotXXXX.co.in |
| 445 | Neoteris Technologies & Consulting Pvt. Ltd. | F/49, Kailash Complex, Vikhroli West, Vikhroli, Mumbai - 400079 | viv*k**@*****.com | 981917#### | |
| 446 | Net Alter Software Ltd. | #622 & 623 , Nirmal Corporate Centre, L.B.S. Marg, Mulund West, Mumbai - 400080 | *n*es*@********.com | 022 - 25906#### | www.netaXXXX.com |
| 447 | Net AZ Services | No. 2, La Citadelle Building, M.K. Road, Marine Lines, Mumbai - 400020 | | 022 - 2207#### | |
| 448 | Net Care Solution | 41, Balsara Hse Mezzanine Floor, Nagindas Master Road, Fort, Mumbai - 400001 | | 022 - 22701#### | |
| 449 | NET Consultants | #2, Malti Nivas, Paranjpe B Scheme, Road No. 1, Vile Parle East, Mumbai - 400057 | c*@***.co.in | 022 - 2686#### | www.enetXXXX.com |
| 450 | Net Flex Software Technologies Pvt. Ltd. | 45, Imperial Palace Hotel, Telly Park Road, Andheri East, Mumbai - 400069 | **fo@***********.com | 932304#### | |
| 451 | Net Gains Technologies Pvt. Ltd. | No. 708/709, Corporate Avenue Building, Sonawala Road, Goregaon East, Mumbai - 400063 | s*p**rt@*****************... | 022 - 61397#### | www.netgainsteXXXXXX... |
| 452 | Net Gear | Level 4, Dynasty Business Park, Kurla Road, Andheri East, Mumbai - 400069 | **nab.**lli**@*******.com | 982150#### | www.netXXXX.com |
| 453 | Net Lynx Technologies Pvt. Ltd. | 3B, Samadhan Building, Raheja Township, Malad East, Mumbai - 400064 | | 9870005533,#### | |
| 454 | Net Spider Infotech India Ltd. | 104, B Wing, Rebello Enclave, Mahakali Caves Road, 23rd Cross Road, Andheri East, Mumbai - 400069 | *nqui**@**************.co... | 9820800633,#### | www.netspidXXXXXXX.c... |
| 455 | Net Vigil Software Pvt. Ltd. | Neelkamal Sanghavi Estate, Off Govandi Station Road, Deonar, Govandi, Mumbai - 400088 | **fo@******.com | 022 - 25567#### | www.nvsXXX.com |
| 456 | Netcent Systems Pvt. Ltd. | No. 332, Ramchandra Lane Extention, Malad West, Mumbai - 400064 | | 9892106656,#### | www.activeXXXXXX.com |
| 457 | Netech Systems | 274/275, Umer Jamal Compound, Shed No. 1, Bellasis Road, Mumbai Central, Mumbai - 400008 | n*t*@****.net | 022 - 23001#### | |
| 458 | Neterson Technologies Pvt. Ltd. | Mulla Baug, S.V.Road, Manpada, Thane West, Mumbai - 400610 | ma**e**ng@************.co... | 022 - 25899#### | www.neterXXXXX.com |
| 459 | Netex Solutions | 6E, Minerva Compound, Bunder Road, Sewri, Mumbai - 400015 | | 022 - 2412#### | |
| 460 | Netmagic Solutions Pvt. Ltd. | Block B-2, 2nd Floor, Phase - 1, Goregaon East, Mumbai - 400063 | ma*k*t*n*@***************... | 022 - 4049#### | www.netmagicXXXXXXXX... |
| 461 | NetMonastery Network Security Pvt. Ltd. | #F - 109 , Kailash Industrial Complex, Park Site, Vikhroli West, Mumbai - 400079 | p**tne**@************.com | | www.netmonXXXXXX.com |
| 462 | Netrix Softwares | 3/715, Navjivan Commercial Premises, Lamington Road, Girgaon, Mumbai - 400004 | | 022 - 6633#### | |
| 463 | Netscribes India Pvt. Ltd. | #1, 5th Floor, Trade Star, Sir M.V.Road, Andheri East, Mumbai - 400059 | **fo@**********.com | 022 - 6642#### | www.netscXXXXX.com |
| 464 | Network Techlab India Pvt Ltd. | #A-48 , Giriraj Industrial Premises Co-operative Society, Mahakali Caves Road, Andheri East, Mumbai - 400093 | s**es@***********.com | 022 - 26876#### | www.netlaXXXXXX.com |
| 465 | Netxert Inc. | Unit No. 121, Silverline Premises, Andheri East, Mumbai - 400069 | s*m@*******.com | 022 - 2829#### | www.netXXXX.com |
| 466 | Nevales Network | No. 309, Morya Estate, New Link Road, Andheri West, Mumbai - 400058 | c*n**ct@*******.com | 022 - 42364#### | www.nevXXXX.com |
| 467 | New Age Networks | #622, Reena Complex, Kirol Lane,Vidya Vihar, Ghatkopar East, Mumbai - 400086 | i*f*@******.co.in | 022 - 25136#### | www.newXXX.co.in |
| 468 | New Concept Technologies | Augustes No. 602, Lodha Paradise, Thane, Mumbai - 400601 | *s*it**h*ra*@**********.c... | 982050#### | |
| 469 | New Era Technologies | Unit No. 314, 3rd Floor, Kuntal Building, L.B.S. Marg, Ghatkopar West, Mumbai - 400086 | | 022 - 42156#### | www.newera-teXXXXXXX... |
| 470 | New Flora Technologies | 546, Gautam Complex, Konkan Bhavan, Sector 11, C.B.D. Belapur, Mumbai - 400612 | | | |
| 471 | New Media Interactive | #G-14, Gitanjali Building, Colaba, Mumbai - 400005 | i*f*@*************.com | 022 - 2281#### | www.nminteXXXXXXX.co... |
| 472 | Newtron Software System | Plot No. 308, Sai Chambers, Nehru Road, Santa Cruz East, Mumbai - 400055 | | 937055#### | http://newtonindia#### |
| 473 | Nex Tenders India Pvt. Ltd. | Yuchit Bunglow, Juhu Tara Road, Juhu, Mumbai - 400049 | in**@**********.com | 022 - 2661#### | www.nexteXXXXX.com |
| 474 | NexgenIX Technology Ltd. | #149, SEEPZ, Andheri East, Mumbai - 400096 | cont***@********.com | 022 - 28290#### | www.nexgXXXX.com/ind... |
| 475 | Nexsus Techno Solutions Pvt. Ltd. | #33B, Apurva Estate, Makhwana Road, Marol, Andheri East, Mumbai - 400059 | **nta*t@***************.c... | 022 - 67410#### | www.nexsussXXXXXXXX.... |
| 476 | Next Focus Inc. | 602, Balarama Building, Bandra East, Mumbai - 400040 | | | |
| 477 | Next Generation Business Power Systems Ltd. | 11, Bharat Kunj, Shraddhanand Road, Vile Parle East, Vile Parle, Mumbai - 400044 | | 022 - 26193#### | |
| 478 | Nexustronics Datasystems Inc. | #B/5, Doshi Estate, Kamani, Kurla West, Mumbai - 400070 | *n*o@************.com | 022 - 6500#### | www.nexustXXXXXX.com |
| 479 | Nicco Internet Ventures Ltd. | #33/35 , Indraprastha Industrial Estate, LBS Marg, Vikhroli West, Mumbai - 400083 | *esu**@****.co.in | 022 - 2578#### | www.niccovXXXXXXX.co... |
| 480 | Nihilent Technologies | Dr. A.B. Road, Worli, Mumbai - 400018 | g*s*q**ir*@********.com | 022 - 2498#### | |
| 481 | Nirav Doshi Software | Plot No. 99, Parijat Society 3, Parag Building, Panvel, Mumbai - 410206 | nd*r*@****.com | 022 - 2745#### | |
| 482 | Nisha Tech Software Alliance | 24, Fancy Terrace Apartments, 1st Floor, L.J. Road, Mahim, Mumbai - 400016 | | 022 - 2600#### | |
| 483 | Nishant Power Solution | Dhokali Kolset Road, Thane, Mumbai - 400601 | | 022 - 67291#### | |
| 484 | Nison Technology | 105, Neelgree Garden, Sector 24, C.B.D. Belapur, Vashi, Mumbai - 400703 | d**a**ik8*@******.com | 986705#### | |
| 485 | Nityo Infotech | #101, Janki Centre, Off Veera Desai Road, Andheri West, Mumbai - 400053 | *u**dh@*****.com | 022 - 6573#### | |
| 486 | Nivesh Infotech | Shop No. 5, Haji Kasam Bharucha Road, Dahisar East, Mumbai - 400068 | i*f*@***********.com | 022 - 2892#### | www.nivesXXXXXX.com |
| 487 | Norgee Technologies | E 602, Sonam Darshan, Mira Bhayander Road, Golden Nest, Bhayandar East, Mumbai - 401105 | | 022 - 28110#### | |
| 488 | Nova Bimet Technologies Pvt. Ltd. | 35/H, Laxmi Industrial Estate, New Link Road, Andheri West, Mumbai - 400069 | crd***v@****.net | 022 - 2639#### | |
| 489 | Novirec Technologies | M.I.D.C., Rabale, Mumbai - 400706 | **re*h@******************... | 022 - 22948#### | |
| 490 | Nucsoft Ltd. | #A-42 , Giriraj Industrial Estate, Mahakali Caves Road, Andheri East, Mumbai - 400093 | i**o@*******.com | 022 - 2838#### | www.nucXXXX.com |
| 491 | Ockam Infotek | #501-B, Remi Bizcourt, Off Veera Desai Road, Shah Industrial Estate, Andheri West, Mumbai - 400053 | s*l*s@**********.com | 022 - 26330#### | www.ockamXXXXX.com |
| 492 | Om Software Technologies Pvt. Ltd. | 11, Neelkant Commercial Complex, Chembur, Mumbai - 400071 | | | |
| 493 | Om Technical Solutions | 101, Vasala Maratha Colony, Dahisar East, Mumbai - 400068 | | 022 - 32500#### | |
| 494 | Omam Consultants Pvt. Ltd. | #501, Kakad Bhavan, 30th Road, Bandra West, Mumbai - 400050 | *i*a**um*ai@*************... | 022 - 26400#### | www.omamconXXXXXXXX.... |
| 495 | Omega Info Serve Pvt. Ltd. | 108, Udyog Mandir, Mandir No. 2, Moghul Lane, Mahim, Mumbai - 400016 | | | |
| 496 | On Digit | #696/100, Survodaya Nagar, MHB Colony, Jogeshwari West, Mumbai - 400060 | s*l*s@*******.com | 022 - 2690#### | www.ondXXXX.com |
| 497 | On Paid Technology | No 23-B, Vallabh Baug Lane, Ghatkopar East, Mumbai - 400077 | | 981921#### | |
| 498 | On The Sport | 23/72, Seaview Apartments, Bandra Reclamation, Bandra West, Mumbai - 400040 | ont**spo*t***@*****.com | 022 - 65277#### | |
| 499 | One Solution | 70/A, Kamgar Nagar, Kurla East, Kurla West, Mumbai - 400070 | *ne*olu*i*n***@*****.com | 022 - 25240#### | |
| 500 | One Step Solution | F13, Commercial Complex, Ground Floor, Juinagar Railway Station, APMC Market, Vashi, Mumbai - 400703 | | 022 - 32023#### | |
| 501 | Onika Interactive | No. 7/9, Piramal Nagar, Goregaon West, Mumbai - 400062 | on**a_*@**********.com | 022 - 2873#### | www.optimaXXXXXX.com |
| 502 | Ons Computer Software | Shop No. 22/605, Link Road, Kandivali West, Mumbai - 400067 | *n*so*t@*****.com | 022 - 28606#### | |
| 503 | ONS Software Solution Pvt. Ltd. | No. 443/A, 4th Floor, Link Road, Malad West, Mumbai - 400064 | | 022 - 28812#### | www.onXXX.com |
| 504 | Opel Systems | Poonam, D.P. Road, Mulund, Mumbai - 400081 | | 022 - 2567#### | |
| 505 | Opsol | Sunil Enclave, Pareira Hill Road, Andheri East, Mumbai - 400099 | | 022 - 32952#### | |
| 506 | Opte Biz Pvt. Ltd. | #B-205 , Mastermind, Royal Palms II Park, Aarey Milk Colony, Goregaon East, Mumbai - 400065 | *a*es@*******.com | 022 - 6574#### | www.optXXXX.com |
| 507 | Optilink Networks Pvt. Ltd. | Plot No. 203, 2nd Floor, Kartar Mansion, Junction of Tribhuvan Road, Lamington Road, Mumbai - 400004 | sa*e*@***************.com | 766671#### | www.optilinXXXXXXXX.... |
| 508 | Optima I.T. Venture Pvt. Ltd. | A/507, Sagar Tech Plaza, Andheri East, Mumbai - 400069 | *anis**up**@********.com | 022 - 28521#### | www.optiXXXX.com |
| 509 | Options | No. 7, 1st Floor, Chiplunkar Building, Tara Temple Lane, Lamington Road, Mumbai | sa**s@*******.net.in | | |
| 510 | Oracle Builders & Developers Pvt. Ltd. | Plot No. 86, No. 404, Thakkar Tower, Sector 17, Vashi, Navi Mumbai, Mumbai - 400703 | | 022 - 27881#### | |
| 511 | Oracle Financial Services Software Ltd. | Oracle Park Building , Nirlon Compound, Off Western Express Highway , Goregaon East, Mumbai - 400063 | | | www.oraXXX.com |
| 512 | Orasi Technologies India Pvt. Ltd. | #25, Cama Industrial Estate, Walbhat Road, Goregaon East, Mumbai - 400063 | a**t@*********.com | 022 - 32460#### | www.orXXX.com |
| 513 | Orbit Peripherals Pvt. Ltd. | #18/20, Wim Bridge House, Grant Road, Mumbai - 400007 | in**@**********.net | 022 - 2857#### | www.orbitXXXXX.net |
| 514 | Orient Information Technology Ltd. | Orient House, Millennium Business Park, Sector 2, Mahape, Mumbai - 400701 | *n*ia@**************.com | | www.orientiXXXXXXX.c... |
| 515 | Orient Infotech India | 401B, Rock Garden, Dadabhai Cross Road No. 1 & 2, Andheri West, Mumbai - 400069 | or*en***c*@****.com | 022 - 26234#### | |
| 516 | OS3 Infotech Pvt. Ltd. | No. B-6, Building No. F-7, Rainbow Co-operative Housing Society, Sector 10, Vashi, Navi Mumbai, Mumbai - 400703 | **fo@***********.com | 022 - 32153#### | www.os3inXXXXXX.com |
| 517 | Osource India Pvt. Ltd. | #34-D, High Street Phoenix, Shop #462, 5th Floor, S.B. Marg, Lower Parel West, Mumbai - 400013 | *cco*n**@************.com | 022 - 24910#### | www.osourcXXXXXX.com |
| 518 | Oster Technologies India Pvt. Ltd. | Unit No. P9, Venus, Lokhandwala Complex, Andheri West, Mumbai - 400069 | | 022 - 26345#### | |
| 519 | OZ Mobile IM Solution | #C/402 , Business Centre, Chakala, Andheri East, Mumbai - 400093 | *n*o@**.com | 022 - 2275#### | www.oX.com |
| 520 | Ozone Cool Solution | Rock Garden, Shop No. 7, I.C. Extention Road, Kandarapada, Dahisar East, Mumbai - 400068 | | 022 - 22922#### | |
| 521 | P-Mech Siftech | #C-101 , Shanti Industrial Estate, Sarojini Naidu Road, Tambe Nagar, Mulund West, Mumbai - 400080 | p**ch@****.com | 022 - 25607#### | www.p-mXXX.com |
| 522 | P.H.P. Passion Technologies | 6, Sharada Bhuvan, Station Road, Kandivali, Mumbai - 400067 | r*g**.b***2*00@*****.com | 022 - 28073#### | www.phppaXXXXX.com |
| 523 | P.I.E. Solution | Kitab Mahal, 2nd Floor, Dr. D.N.Road, Fort, Mumbai - 400001 | **rk*t*ng@************.co... | 022 - 22017#### | www.pie-soXXXXXX.com |
| 524 | P.L.A. Net India | #303, Dimple Arcade Annexe, Asha Nagar, Kandivali East, Mumbai - 400101 | in**@*****************.co... | 022 - 65182#### | www.planetinXXXXXXXX... |
| 525 | P.P.I. Solutions | 4, Vaibhav, Govandi Road, Chembur East, Chembur, Mumbai - 400071 | | 9892449869,#### | |
| 526 | P.R.T. Software Services | R.N.A. Arcade, Swami Samarth Nagar, Andheri West, Mumbai - 400069 | | 022 - 2497#### | |
| 527 | Pacecon Education Pvt. Ltd. | SV Road , Andheri West, Mumbai - 400058 | *nf*@****************.com | 022 - 6742#### | www.pacecontXXXXXXXX... |
| 528 | Pages Consultancy Pvt. Ltd. | #104, Royal Sands Building, B Wing, New Link Road, Andheri West, Mumbai - 400053 | **g*sb**_*ru@****.com | 022 - 3091#### | www.pagesconXXXXXXXX... |
| 529 | Panoramic Universal Ltd. | #110-116, Kalyandas Udyog Bhavan, Prabhadevi, Mumbai - 400025 | i**o@******************.c... | 022 - 66622#### | |
| 530 | PAR Computer Science Ltd. | #62, Jaywant Industrial Estate, Shop #B/12, Tardeo Road, Tardeo, Mumbai - 400034 | pa*@************.com | 022 - 2353#### | |
| 531 | Park IT Communications Pvt. Ltd. | #3, World Trade Centre No.1, 12th Floor, Cuffe Parade, Colaba, Mumbai - 400005 | par**t*@*******.com | 022 - 40026#### | www.parXXXX.com |
| 532 | Parle Software Ltd. | #435, Sonal Link, Link Road, Malad West, Mumbai - 400064 | *n*o@*************.com | 022 - 2699#### | www.parlesXXXXXXX.co... |
| 533 | Parrus It Solutions Pvt. Ltd. | No. 209, Anjani Complex, Parreira Hill Road, Off Andheri Kurla Road, Andheri East, Mumbai - 400099 | i*f*@*********.com | 9324507505,#### | www.parrXXXXX.com |
| 534 | Pavan Computers & Communications | #5, Marwarhi Building, S.V. Road, Andheri West, Mumbai - 400058 | pcc_*en****@********.com | 022 - 26251#### | www.roltXXXX.com |
| 535 | PC Technowledge Center Pvt. Ltd. | 1, 3/5, Kshatriya Niwas, Mahim, Mumbai - 400016 | *cce**e*@****.com | 022 - 2431#### | |
| 536 | People One Consulting | Crystal Plaza, New Link Road, Chakala, Andheri East, Mumbai - 400099 | *um*a*@**********.com | 022 - 56908#### | www.peoplXXXXX.com |
| 537 | PH Techno | Office No. 6, Kalpana Building, 20 Park Road, Vile Parle East, Mumbai - 400057 | sa*e*@********.com | 022 - 26135#### | www.phteXXXX.com |
| 538 | Phatavarti Technologies | Cosmos Building, Khar West, Mumbai - 400042 | | 982042#### | |
| 539 | Phoenix Networks Pvt. Ltd. | 304/A, Bhaveshwar Archade, L.B.S. Marg, Ghatkopar West,Ghatkopar, Ghatkopar East, Mumbai - 400077 | pho***x*@****.vsnl.net.in | 022 - 25004#### | |
| 540 | Phoenix Softnet Techologies Pvt. Ltd. | Shop No. 213, Reena Complex, Kirol Village, Vidhyavihar West, Mumbai - 400086 | r**i@**************.com | 022 - 65151#### | www.raviphoenXXXXXXX... |
| 541 | Phoenix Web Tech Pvt. Ltd. | #101, Dg Naik Building, Sector 23, Nerul, Mumbai - 400706 | i**o@***************.com | 022 - 3099#### | www.phoenixXXXXXXXX.... |
| 542 | Phutane Technical Services | C12, Plot No. 618, Anand Mangal Chambers, Sector 6, Kandivali, Mumbai - 400067 | ***en*r*p*utan*@*****.com | 022 - 28688#### | |
| 543 | Pi Techniques Pvt. Ltd. | No. 61-63C, C Mittal Tower, Nariman Point, Mumbai - 400021 | *nqu**y@************.com | 022 - 40029#### | www.pitechXXXXXX.com |
| 544 | Pinstorm Technologies Pvt. Ltd. | Swati Building, North Avenue, Santacruz West, Mumbai - 400054 | *n*o@********.com | 022 - 2648#### | www.pinsXXXX.com |
| 545 | Planet E-Com Solutions | #D - 11, Grain Merchants Corporative Society, Sector 17, Vashi, Mumbai - 400705 | *agga***l@***************... | 022 - 2789#### | www.planetecoXXXXXXX... |
| 546 | Plautus Consulting Pvt. Ltd. | 447C, Oshiwara Industrial Centre, New Link Road, Goregaon West, Goregaon, Mumbai - 400063 | c*re**s@*************.com | 982173#### | www.plutusXXXXXXX.co... |
| 547 | Plexi Tech | 7, 9, Dhiraj Chamber, Hazarimal Somani Marg, Crawford Market, Kalbadevi, Mumbai - 400002 | *sh**ma@*********.com | 022 - 22831#### | www.plexXXXXX.com |
| 548 | PMAM I.T. Services Pvt. Ltd. | 14, Paper Box House, Mahakali Caves Road, Andheri East, Mumbai - 400069 | *a*es@****.com | 022 - 26870#### | www.pmXX.com |
| 549 | Point 2 Point Communications | #26, Kamdhenu Centre, Lokhandwala Complex, Andheri West, Mumbai - 400053 | | 022 - 26320#### | www.indyXXXX.com |
| 550 | Poly Belt Technologies India | Plot No. A404, L4, Road No. 28, Mira Road East, Wagle Industrial Estate, Mira Road, Mumbai - 400071 | ****belt@****.net.in | 022 - 25800#### | |
| 551 | Polygon Technologies India | #A8, Devchand Niwas, Gupte Road, Vishnu Nagar, Dombivili West, Thane, Mumbai - 421202 | *o**gon@*****.com | 022 - 2498#### | |
| 552 | Power Desk Technologies | 514, Palm Spring, Link Road, Malad West, Mumbai - 400064 | | 022 - 66712#### | |
| 553 | Power Technologies | Shop No. 4, Maitri Tulip, Pokhran Road No. 2, Maji Wada, Thane, Mumbai - 400601 | | 022 - 25395#### | |
| 554 | Powernet Technologies | #173-A, SEEPZ, Andheri East, Mumbai - 400093 | i**o@*************.com | 022 - 28292#### | www.powernXXXXXXX.co... |
| 555 | Pragat Consultancy Services | 5/B, Champa Vihar, M.G. Road, Kandivali, Mumbai - 400067 | s****k12@*******.com | 022 - 28079#### | |
| 556 | Pragati Software Ltd. | No. 207, Lok Centre, Marol Maroshi Road,Marol, Andheri East, Mumbai - 400059 | **fo@***************.com | 022 - 30910#### | |
| 557 | Pramaan Retail Solutions | 41, Hira Apartments, S.V. Road, Goregaon West, Goregaon, Mumbai - 400063 | | 983358#### | |
| 558 | Pramuly Solution | L.B.S. Marg, Ghatkopar West,Ghatkopar, Ghatkopar East, Mumbai - 400077 | | 022 - 6645#### | |
| 559 | Pratham Technologies | 107, Bharat Industrial Estate, L.B.S. Marg, Bhandup West,Bhandup, Bhandup West, Mumbai - 400078 | ***tha***c*nolog**s@****.... | 022 - 65550#### | |
| 560 | Praum Technologies Pvt. Ltd. | No. 502, Wellington Business Park, Off M.V. Road, Marol Naka, Andheri East, Mumbai - 400059 | i**o@*********.com | 022 - 4015#### | www.prauXXXXX.com/ |
| 561 | Praxis Interactive Technology | 3rd Floor, Hitech Plaza, Mahakali Caves Road, Andheri East, Mumbai - 400069 | | 9967535527,#### | |
| 562 | Prayoosa Solution | Shop No. B/9, Ashok Silk Mill Compound, Sion Dharavi Road, Dharavi, Dharavi, Mumbai - 400017 | | 022 - 24073#### | |
| 563 | Precise Elasto Technologies | 7, New Sonal Industrial Estate, Saki Vihar Road, Andheri East, Mumbai - 400069 | *rec*s****ast*@*******.co... | 932226#### | |
| 564 | Precision Technicals | Plot No. 405, Manish Chambers, Sonawala Road, Goregaon, Mumbai - 400043 | | 020 - 25394#### | www.precisionXXXXXXX... |
| 565 | Prescient Infotech Pvt. Ltd. | Unit No. 185B, SDF6, Seepz SEZ, MIDC, Andheri East, Mumbai - 400096 | i*f*@*****************.co... | 022 - 40947#### | www.prescienXXXXXXXX... |
| 566 | Prime Data System | Plot No. 753, New Link Road, Andheri West, Mumbai - 400069 | p*i*ed*t*s***em@*****.com | 022 - 26741#### | |
| 567 | Prime Software Solution | No. 4C, Trishla Building, Zaveri Bazaar, Mandvi, Mumbai - 400002 | *har**@*****.co.in | 022 - 22408#### | www.prXXX.co.in |
| 568 | PrimeLeaf Consulting | #329, Hendre Castle, D.S. Babrekar Marg, Dadar West, Mumbai - 400028 | in**@*********.in | 022 - 24473#### | www.primXXXXX.in |
| 569 | Prism Cybersoft Pvt. Ltd. | Sidhpura Industrial Estate, Lal Bahadur Shastri Marg, Amruth Nagar, Ghatkopar West, Mumbai - 400086 | | 022 - 25007#### | |
| 570 | Prism Informatics Ltd. | #B-505, 5th Floor, Bsel Tech Park, Sector 30A, Vashi, Mumbai - 400705 | *nfo*u*@***************.c... | 022 - 65724#### | www.prisminXXXXXXXX.... |
| 571 | Profile System & Technology Pvt. Ltd. | Suchita Industrail Estate, Pokharan, Road No. 6, Thane, Mumbai - 400601 | | 022 - 25437#### | |
| 572 | Progress Software Developers Pvt. Ltd. | 8th Floor, RTech Park, Nirlon Complex, Goregaon East, Mumbai - 400063 | | 022 - 40837#### | www.progXXXX.com |
| 573 | Prolific Systems & Technologies Pvt. Ltd. | Satyanarayana Apartment, 2nd Floor, M.G.Road, Borivali East, Mumbai - 400066 | cr*@*************.com | 022 - 25376#### | www.prolificXXXXXXXX... |
| 574 | Pronto Solutions Pvt. Ltd. | #3, Millennium Business Park, Shop #206, Sector 3, Mahape, Mumbai - 400710 | **fs*or*@*********.com | | www.pronXXXXX.com |
| 575 | Protosys Technologies Pvt. Ltd. | 143, Shanti Industrial Estate, S.N. Road, Mulund West, Mumbai - 400081 | p*r**h@************.com | 022 - 25905#### | www.protosXXXXXX.com |
| 576 | pTex Solutions | #115/508, Bezzola Commercial Complex, Sion Trombay Road, Chembur, Mumbai - 400071 | **amda*@*************.com | 022 - 2527#### | www.ptexsoXXXXXXX.co... |
| 577 | Pulsecho Systems Pvt. Ltd. | #110, Nirmal Industrial Estate, Sion, Mumbai - 400022 | p*l*e**o@****.com | 022 - 24071#### | |
| 578 | Puratech Solution Pvt. Ltd. | No. B-202, Antony Hill Warehousing Complex, Dr. Vidyalankar College Road, Wadala East, Mumbai - 400037 | *nf*@*********.com | 022 - 24175#### | http://puratech.co#### |
| 579 | Pure View Technologies Pvt. Ltd. | A7, 2nd Floor, Jayant Apartments, A. Marathe Marg, Prabhadevi, Mumbai - 400025 | | 022 - 66633#### | |
| 580 | Puretech Internet Pvt. Ltd. | #77, Atlanta, Nariman Point, Mumbai - 400021 | in**@********.com | 022 - 22833#### | www.pureXXXX.com |
| 581 | Pursuance I.T. | F/63, Shagun Arcade, Film City Road, Gokul Dham, Goregaon East, Goregaon, Mumbai - 400063 | | 022 - 28498#### | |
| 582 | Pyramid Technologies | 54, Ground Floor, Elite Auto House, Andheri Kurla Road, Andheri East, Mumbai - 400069 | s*le*@***********.com | 022 - 28378#### | www.pyramXXXXXX.net |
| 583 | Quantm net Technologies Ltd. | #C-2089/99 , Oberoi Gardens Estate, Off Saki Vihar Road, Chandivli, Andheri East, Mumbai - 400072 | t*a*b*m@******.com | 022 - 56798#### | www.quaXXX.com |
| 584 | Quantronix | No. E-605, Crystal Plaza, Andheri West, Mumbai - 400053 | | 022 - 4010#### | http://quantronix#### |
| 585 | Quest Software | Plot No. 208, Bandra Kurla Complex, Bandra East, Mumbai - 400051 | | 022 - 4277#### | |
| 586 | Quick Calls Pvt. Ltd. | 1110, Mayuresh Cosmos, Sector 11, C.B.D. Belapur, Mumbai - 400612 | v*s*a*_*@******.esselgrou... | | www.agrXXX.com |
| 587 | Quick Soft Services | B/215, Kailash Industrial Complex, Off L.B.S. Marg, Vikhroli West, Vikhroli, Mumbai - 400079 | i**o@*****.com | 022 - 67551#### | www.arXXX.com |
| 588 | Quick Web Solutions | Plot No. 4, Shubh Sandesh Society, 16 Hansraj Lane, Byculla, Mumbai - 400027 | | 889802#### | |
| 589 | Quintessence Software Pvt. Ltd. | Room No. D203, Ground Floor, Kalpatru Building, Koldongri, Andheri East, Mumbai - 400069 | i**o@*******.com | 022 - 26841#### | www.quiXXXX.com |
| 590 | Quintiles Data Processing Centre India Pvt. Ltd. | #603, Sahar Plaza, Midas, M V Road, Andheri East, Mumbai - 400059 | ind**@*********.com | | www.quinXXXXX.com |
| 591 | Quosphere-Qlikview Solution Provide... | Shop No. 504/506, Ambience Court, Sector 15, Vashi, Mumbai - 400703 | | 022 - 41224#### | |
| 592 | R Technologies | Thane Belapur Road, Turbhe, Mumbai - 400705 | | 982049#### | |
| 593 | R.B. Business Promotions Pvt. Ltd. | #404, Shreya House, Andheri East, Mumbai - 400059 | r*mum***@********.com | 022 - 66964#### | www.rbcoXXXX.co.in |
| 594 | R.B.C.S | Rbcs, Arthur Bunder Road, Colaba, Mumbai - 400005 | in**@*********.com | 022 - 22853#### | www.rbcsXXXXX.com |
| 595 | R.M.P. Infotec Ltd. | 601, B Wing, Kailas Park, Bhandup West,Bhandup, Bhandup West, Mumbai - 400078 | du*e**@*****.co.in | 981967#### | |
| 596 | R.V.S. Global Solutions Pvt.Ltd. | #EL-73, Electronic Zone, TTC MIDC, Mahape, Mumbai - 400705 | **fo@*********.com | 022 - 2763#### | www.rvsgXXXXX.com |
| 597 | Race Technologies | 403, Shiv Industrial Estate, Parel, Mumbai - 400012 | | 022 - 2539#### | |
| 598 | Radiant Software Ltd. | F1-B4, Shanti Apartment, 2nd Floor, Sector 11, Nerul, Mumbai - 400706 | | 022 - 27712#### | |
| 599 | Radiant Softwares | 120, Devchayya Ground Floor, Dr. M.B. Raut Road, Dadar East, Dadar, Mumbai - 400028 | | 022 - 24466#### | |
| 600 | Radiant Technologies | 117, T.T.C. Electronic Zone, M.I.D.C, Navi Mumbai, Mumbai - 400710 | ra*ia***e*h@*****.com | 022 - 32985#### | www.radiantaXXXXXXXX... |
| 601 | Radical Technologies | S.K. Bole Road, Andheri East, Mumbai - 400069 | | 022 - 2850#### | |
| 602 | Radware India Pvt. Ltd. | C22, 5th Floor, MMTC House, Bandra East, Mumbai - 400040 | *um*n*@*******.com | 022 - 26570#### | www.radXXXX.com |
| 603 | Railing Solutions | 76/756, Surya Darshan Chambers, Kandivali West, Mumbai - 400067 | *aili**s*****ons@*****.co... | 022 - 2869#### | |
| 604 | Raj Infotech | 53, 5th Floor, Shamikh Apts, Church Road, Marol, Andheri East, Mumbai - 400059 | *n*o@***********.org | 022 - 28328#### | www.rajinXXXXXX.org |
| 605 | Raj Institute | Hetal Arch, S.V. Road, Malad West, Mumbai - 400064 | *s*il@*******.com | 022 - 28834#### | www.rajXXXX.com |
| 606 | Raj Software Technology India Ltd. | No. 2 , Veena Apartment, ST Depot Road, Nalasopara East, Mumbai - 401203 | *st*l@*******.com | 0250 - 3208#### | www.rajXXXX.com |
| 607 | Rakesh Infotech | Shop No. 11/A , 3rd Floor, Chandra Darshan Building, Dhanji Street, Masjid Bunder, Mumbai - 400003 | | 996787#### | |
| 608 | Rasilant Technologies Pvt. Ltd. | Plot No. 805, DLH Park, SV Road, Goregaon West, Mumbai - 400062 | ******rminhar@********.co... | 022 - 3378#### | |
| 609 | Ravissant Creations Software Pvt. Ltd. | 107, Creative Industrial Estate, SitaRam Mills Compound, Lower Parel East, N.M. Joshi Marg, Chinch Bunder, Mandvi, Mumbai - 400003 | | 022 - 2301#### | |
| 610 | Reflextions | Off Eastern Express Highway, Goregaon East, Mumbai - 400063 | | 982104#### | www.refleXXXXXX.co.i... |
| 611 | Reliance Infostreams Pvt. Ltd. | #A block , Thane Belapur Road, Kopar Khairane, Mumbai - 400709 | **.con****c*n*er@********... | 022 - 3348#### | www.reliancecoXXXXXX... |
| 612 | Reliasys Technologies Pvt. Ltd. | 3 & 24, 2nd Floor, Nityanand Nagar, Sahar Road, Andheri East, Mumbai - 400069 | an*y**@********.com | 022 - 26849#### | www.reliXXXX.com |
| 613 | Renaissance Softech Pvt. Ltd. | 207-9, Building No. 2, Sonal Link Industrial Estate, Link Road, Malad West, Mumbai - 400064 | | 022 - 2882#### | |
| 614 | Renaissance Worldwide Inc. | 271, Solitaire Corporate Park, Andheri West, Mumbai - 400069 | r*i@****.com | 022 - 6693#### | www.reXX.com |
| 615 | Research for Infotech Pvt. Ltd. | 202/709, Kopar Khairane, Mumbai - 400709 | | 022 - 2778#### | |
| 616 | Resorcetek Systems Pvt. Ltd. | 4, Snehsa Madhan, Sahar Road, Andheri East, Mumbai - 400069 | **sh*l.s**h@**********.co... | 022 - 26846#### | www.resorXXXXX.com |
| 617 | Rhombus Technologies Pvt. Ltd. | #601, Dhanthak Plaza, Marol, Makwana Road, Andheri East, Mumbai - 400059 | *on**ct@***********.net | 022 - 2850#### | www.rhombusteXXXXXXX... |
| 618 | Right Click Computers | Jerbai Wadia Road,Bhoiwada, Parel, Mumbai - 400012 | | 9870738357,#### | |
| 619 | Rikhav Infotech Pvt. Ltd. | 12/269, Jaikisan, Ghatkopar East,Ghatkopar, Ghatkopar East, Mumbai - 400077 | *nf*@**************.com | 981969#### | www.rikhaviXXXXXXX.c... |
| 620 | Rincon India Solutions Pvt. Ltd. | No. G10/206, Mahim Industrial Estate, Mori Road, Mahim, Mumbai - 400016 | *a*es@******.co.in | 022 - 6146#### | |
| 621 | Rinsel Technologies | 5th Floor, Wilson House, Old Nagardas Road, Andheri East, Mumbai - 400069 | | 987020#### | |
| 622 | Rishabh Software | Shop No. 7, Andheri East, Mumbai - 400059 | | 022 - 2859#### | |
| 623 | Risk Tec Solutions | Gala No. 3, Tiku Jini Wadi Road, Manpada, Thane, Mumbai - 400601 | | 982005#### | |
| 624 | Rittal India Pvt. Ltd. | #101, Hindustan Kohinoor Industrial Complex, LBS Marg, Vikhroli West, Mumbai - 400083 | s*a**ar@************.com | 022 - 2577#### | www.rittalXXXXXX.com |
| 625 | Rmsi Pvt. Ltd. | No. A-101/102, Plot No. X-4/1, X-4/2, Technocity Park, MIDC, Mahape, Navi Mumbai, Mumbai - 400701 | | 022 - 4111#### | |
| 626 | Robocom Business Systems Pvt. Ltd. | #C-111 , Thakur Complex, Kandivali East, Mumbai - 400101 | *n*o@************.com | 022 - 28546#### | www.robocoXXXXXX.com |
| 627 | Robosoft Solution Pvt. Ltd. | No. 2C, 1st Floor, B Wing, Paksite, Vikhroli West, Mumbai - 400079 | *ara*@*********.net | 022 - 42169#### | www.roboXXXXX.net |
| 628 | Rockwell Automation India Pvt. Ltd. | No. A/303/304, Powai, Mumbai - 400007 | | 079 - 6691#### | http://in.rockwellautomation#### |
| 629 | Rohde & Schwarz India Pvt. Ltd. | No. 510, 5th Floor, Crystal Paradise, Off Andheri Link Road, Dattaji Salvi Road, Andheri West, Mumbai - 400053 | | 022 - 26743#### | www.rohde-XXXXXXX.co... |
| 630 | Rolta India Ltd. | Rolta Tower A, Rolta Technology Park, MIDC, Andheri East, Mumbai - 400093 | | 022 - 29266#### | www.roXXX.com |
| 631 | Rolta India Pvt. Ltd. | Rolta Tower A, MIDC, Marol, Andheri East, Mumbai - 400093 | | 022 - 2926#### | |
| 632 | Royal Bazaar Software Pvt. Ltd. | #148/2 , Vyas Bhavan, Hindu Colony, Road No. 6, Dadar East, Mumbai - 400014 | *es*in*i***ale*@*********... | 022 - 2414#### | www.royalXXXXXX.com |
| 633 | Ruchi Technologies | 1st Floor, Block No. 4, Charni Road, Girgaon, Mumbai - 400004 | | 932327#### | |
| 634 | Rulac Technologies Pvt. Ltd. | #106, Bharat Industrial Estate, L.B.S. Road, Bhandup West, Mumbai - 400078 | ru*a*@*******.com | 022 - 6796#### | www.ruXXX.com |
| 635 | S.B.N. Technologies | #408, Marathon Max, Mulund Goregaon Link Road, Mulund West, Mumbai - 400080 | s*l*s@*******.com | 022 - 25656#### | www.sbnXXXX.net |
| 636 | S.I.S. India Ltd. | Anand Nagar, Santa Cruz East, Mumbai - 400055 | *and**n*@********.com | 022 - 3249#### | www.sisiXXXX.com |
| 637 | S.M. Infotech | A21/22, Noorani Building, Mumbra, Mumbai - 400612 | *as*r@**********.co.in | 022 - 25467#### | |
| 638 | S.S. Traders & Consultants | #A-15, Mira Gaurav Galaxy, Shop #202, Phase 1, Mira Road East, Mumbai - 401107 | **ra*an**t*ak@*******.com | 022 - 2810#### | www.sstcXXXXX.com |
| 639 | S.T.P. Global Solutions Pvt. Ltd. | Prashant, Nargis Dutt Road, Bandra West, Mumbai - 400050 | c*r**r@**********.com. | 022 - 5502#### | www.stplgXXXXX.com |
| 640 | Sagar Infotech | C/T4, Room No. 22, Ambika Apartment, Sarvodaya Nagar, Mulund West, Mumbai - 400081 | *a*ar*a**e@*******.com | 996743#### | |
| 641 | Sahaj Solutions | #A-201, Simran Park, Shop #99-100, Sector 8,New Panvel, Panvel, Mumbai - 410206 | **ntac*@**************.co... | 022 - 2748#### | www.sahajsoXXXXXXX.c... |
| 642 | Saksham Technologies Pvt. Ltd. | 101/102, Sita Nivar, Plot No. 94, Road No. 1, Malad West, Mumbai - 400064 | *ak*h*m@****.com | 022 - 28893#### | |
| 643 | Sakshi Technologies | 201, Siddhi Vinayak Niwas, Mukharjee Road, Dombivali, Mumbai - 421201 | | 932355#### | |
| 644 | Sales Mantra | No. 604, 6th Floor, Corporate Avenue Building, Sonawala Road, Goregaon East, Mumbai - 400063 | | 022 - 2685#### | |
| 645 | Sam 7 Computers & Networks | #D6/33 , Disha Chs, Sardar Valla Bhai Patel Nagar, Andheri West, Mumbai - 400053 | *amp**h@*********.com | 022 - 26301#### | www.sam7XXXXX.com |
| 646 | Samarth Infotech Pvt. Ltd. | Shivam Shopping Centre, A Wing, 2nd Floor, S.V. Road, Malad West, Mumbai - 400064 | | 022 - 28800#### | www.itfXXX.indianet.... |
| 647 | Sampark Search Pvt. Ltd. | Raghunath Vihar, Sector 14, Kharghar, Mumbai - 400018 | *o*s@*************.com | 932228#### | www.samparXXXXXXX.co... |
| 648 | Sampoorna Computer People | Sawant House, 3rd Floor, M.V. Road, Andheri East, Mumbai - 400099 | *umb**@*********.com | 022 - 28206#### | www.sampXXXXX.com |
| 649 | Sanganak Technologies | No. 510, Dimple Arcade, Asha Nagar, Kandivali East, Mumbai - 400101 | | 022 - 4295#### | www.sanganakteXXXXXX... |
| 650 | Sanvik Computer Consultans Pvt. Ltd. | Plot No. 105, Marwah's Complex, Off Saki Vihar Road, Sakinaka, Andheri East, Mumbai - 400072 | | 022 - 40409#### | www.sanXXX.in |
| 651 | Sarita Software India Ltd. | No. 353-3/7, 4th Floor, Kalbadevi Road, Kalbadevi, Mumbai - 400002 | | 022 - 2203#### | |
| 652 | Satnam Computech Pvt. Ltd. | Shop No. 302, 304, Daulat Bhavan, 407, Kalbadevi Road, Kalbadevi, Mumbai - 400002 | *a*na*@****.com | 022 - 22000#### | www.satnaXXXXXX.com |
| 653 | Savex Computers Ltd. | #124, Maker Chambers, 12th Floor, Nariman Point, Mumbai - 400021 | h*@*************.com | 022 - 2288#### | www.saXXX.org |
| 654 | Savoices Inc. | #A/4 , Gurukripa, 3rd Floor, Off Veera Desai Road, Andheri West, Mumbai - 400053 | *nf*@********.com | 022 - 2673#### | www.savoXXXX.com |
| 655 | Scan Trax | #10, Botawala Bldg., Sitala Devi Temple Road,Mahim West, Mahim West, Mumbai - 400016 | **fo@********.com | 022 - 24453#### | www.scanXXXX.com |
| 656 | Seclore Technology | #201, Town Centre, Andheri Kurla Road, Andheri East, Mumbai - 400059 | i**o@*******.com | 022 - 28592#### | www.secXXXX.com |
| 657 | Secure Matrix India Pvt. Ltd. | No. B907, BSEL Tech Park, Vashi, Mumbai - 400705 | | 022 - 3073#### | http://securematri#### |
| 658 | Secure Network Solutions India Pvt. Ltd. | Plot No. 47, 2nd Floor, Haware's Fantasia Business Park, Sector 30A, Vashi, Mumbai - 400703 | en**i*y@*****.com | 022 - 65530#### | www.snXXX.com |
| 659 | Seeinfobiz Pvt. Ltd. | #A/301, Gasper Enclave, Pali Market, Pali Road, Bandra West, Mumbai - 400050 | *olu**on*@**********.com | 022 - 4225#### | www.seeinXXXXX.com |
| 660 | Senor Telecom Pvt. Ltd. | Arcade World Trade Centre, Cuffe Parade, Colaba, Mumbai - 400005 | *n*o@***********.com | 022 - 2216#### | www.senorXXXXXX.com |
| 661 | Shalomindia.net | #132, V-Mall, Thakur Complex, Kandivali East, Mumbai - 400101 | *n*o@***********.net | 932463#### | www.shaloXXXXXX.net |
| 662 | Shree Infocom | Shop No. 10, Vishal Niwas, L.T. Nagar, Sakinaka, Mumbai - 400072 | s***e*n*oc*m@*****.com | 022 - 28508#### | |
| 663 | Shree Soft | #8, Samarth Park, Right Bhusari Colony, Kothrud Depot, Fort, Mumbai - 400038 | go**n*@*********.net | 020 - 32942#### | www.shreXXXXX.net |
| 664 | Shreyan Infotech Pvt. Ltd. | #402 / A, Dutta Towers, Dr. Moose Road, Thane, Mumbai - 400602 | in**@*******.com | 022 - 67922#### | www.shrXXXX.com |
| 665 | Sick India Pvt. Ltd. | A-401, Shubham Centre 2, Cardinal Gracious Road, Andheri East, Mumbai - 400099 | **fo@**********.com | 022 - 28222#### | www.sick-XXXXX.com |
| 666 | Silicon Interfaces | Udyog Bhavan, 4th Floor, Walchand Hirachand Marg, Fort, Mumbai - 400038 | *nf*@*****************.co... | 022 - 22663#### | www.siliconiXXXXXXXX... |
| 667 | SKA Associates Pvt. Ltd. | 6th Floor, Mittal Tower, B Wing, Nariman Point, Mumbai - 400021 | | 022 - 2282#### | |
| 668 | Sky Services | Shop no. 15, Ground Floor, Worli, Annie Besant Road, Shivaji Nagar, Prabhadevi, Mumbai - 400025 | | 9869486612,#### | |
| 669 | Sky Web India | #43/305, Paradise, 1st Cross Road, Lokhandwala Complex, Andheri West, Mumbai - 400053 | *al*s@***********.com | 022 - 3245#### | www.skyweXXXXXX.com |
| 670 | Smart Search | #28, Kamlesh Building, Sher-e-Punjab Colony, Andheri East, Mumbai - 400093 | *n*o@********.com | 022 - 28214#### | www.jobsXXXX.com |
| 671 | Soffia Software Ltd. | 201/202, Tirupati Udyog, I.B. Patel Marg, Off Western Express Highway, Goregaon East, Goregaon, Mumbai - 400063 | | 022 - 2876#### | |
| 672 | Softchip Technologies Ltd. | Bombay Mutual Building, 2nd Floor, Dr. D.N. Road, Fort, Mumbai - 400001 | *n*o@********.in | 022 - 22662#### | www.softXXXX.in |
| 673 | Softcon | No. 202, Vikas Commercial Complex, Bhakti Marg, Mulund West, Mumbai - 400080 | | 022 - 25613#### | |
| 674 | Softline Software Services Pvt. Ltd. | 205, 2nd Floor, Shoppers Point, Andheri West, Mumbai - 400069 | | 022 - 2628#### | |
| 675 | Softlink Global Pvt. Ltd. | Plot No. 606/607, Wellington Business Park I, Marol, Andheri Kurla Road, Andheri East, Mumbai - 400059 | | | www.softlinXXXXXXX.c... |
| 676 | Softmark Solutions Pvt Ltd | No. 305, Bhaveshwar Complex, Kirol, Vidya Vihar West, Mumbai - 400086 | *n*o@********.in | 022 - 25127#### | www.softXXXX.in |
| 677 | Software At Work Pvt. Ltd. | No. 14, Ground Floor, ONGC Complex, Bandra Reclamation, Bandra West, Mumbai - 400050 | | 022 - 2643#### | www.sawiXXXX.com |
| 678 | Software Developar Ltd. | No. 273, Vikhroli East, Mumbai - 400083 | | 976937#### | |
| 679 | Software India Pvt. Ltd. | G24, Gokuldas Shopping Centre, Film City Road, Goregaon East, Goregaon, Mumbai - 400063 | | 022 - 2840#### | |
| 680 | Software Technology of India | Module No. 4, 6th Floor, Tower No. 7, International Info Tech Park, Vashi, Mumbai - 400705 | i**o@****.in | 022 - 2781#### | www.stXX.in |
| 681 | Solus Software Systems Pvt. Ltd. | 205, Shivam Chambers, Motilal Nagar, Goregaon, Mumbai - 400063 | | 022 - 2872#### | |
| 682 | Sovika Infotek Ltd. | #80, Parekh Mahal, Shop #B/2, Veer Nariman Road, Churchgate, Mumbai - 400020 | **fote*@******.com | 022 - 2283#### | www.sovikaXXXXXXX.co... |
| 683 | Spa Software Pvt. Ltd. | 2nd Floor, Mumbai G.P.O., Fort, Mumbai - 400001 | | 022 - 2266#### | |
| 684 | Span Systems Corporation | #24/E , Vasant Wadi, Kalbadevi, Mumbai - 400002 | **fo@***********.net | 022 - 6634#### | www.spansXXXXXX.net |
| 685 | Sparsh India | Lakme Building, Deoshi Marg, Malad West, Mumbai - 400088 | a*h*ra*@***********.com | 022 - 6644#### | www.sparsXXXXXX.com |
| 686 | Spectra Connectronics Pvt. Ltd. | #52-B, Chotani Building, 1st Floor, Proctor Road, Mumbai Central, Mumbai - 400007 | **fo@*******.in | 022 - 6636#### | www.spectraconXXXXXX... |
| 687 | Spectramind Solutions | Sector 3, Mahape, Mumbai - 400007 | *n*o@********************... | 022 - 27781#### | www.spectraminXXXXXX... |
| 688 | Spinso | No. 26, Sylvester House B, D`Souza Wadi, Shivaji Nagar, Thane West, Mumbai - 400604 | | 022 - 25826#### | |
| 689 | Spryance India Pvt. Ltd. | Plot No. F11-12, Industrial Co-operative Estate, 2nd Floor, Administration Building, Central Road, Andheri East, Mumbai - 400069 | **nt*c*s@********.com | 022 - 66964#### | www.spryXXXX.com |
| 690 | Staarship Technologies | Raheja Point 1, Pandit Jawaharlal Nehru Road, Wing B, Vakola, Santa Cruz East, Mumbai - 400055 | *e*p**sk@*********.com | 022 - 5693#### | www.staaXXXXX.com |
| 691 | Standard Softtel Solutions Pvt. Ltd. | #10, Thakur Nivas, Shop #173, 2nd Floor, J. Tata Road, Churchgate, Mumbai - 400020 | *a*es@***********.com | 022 - 5699#### | www.softtXXXXXX.com |
| 692 | Stone & Webster Rolta Ltd. | Plot No. 35, MIDC Marol,Marol, Andheri East, Mumbai - 400093 | | | |
| 693 | Sumitron Exports Pvt. Ltd. | #423, Marathon Max, Mulund Goregaon Link Road, Mulund West, Mumbai - 400080 | *umb**@********.com | 022 - 4598#### | www.sumiXXXX.com |
| 694 | Sun Infytech Pvt. Ltd. | No. 22/24&20, 2nd Floor, Kanu Bhavan, Chewool Wadi, Dr. M.B. Velkar Street, Kalbadevi, Mumbai - 400002 | *n*ar@*******.com | 022 - 22058#### | www.sunXXXX.com |
| 695 | Sundaram Business Services | 4th Floor, Great Eastern Chambers, Sector 11, C.B.D. Belapur, Konkan Bhavan, C.B.D. Belapur, Mumbai - 400612 | | 022 - 6512#### | |
| 696 | SunGard | Shop No. 701, Platina, Bandra Kurla Complex, Bandra East, Mumbai - 400051 | | 022 - 3098#### | www.sunXXXX.com |
| 697 | Sunren Technical Solutions Pvt. Ltd. | #6/19, Jogani Industrial Complex, Sion, Mumbai - 400022 | su**e*@****.com | 022 - 25235#### | www.sunXXX.net |
| 698 | Sunries Web Corp | Plot No. 2, Krishna Nagar, Jogeshwari East, Mumbai - 400060 | | 022 - 65555#### | www.sunriseXXXXXXX.c... |
| 699 | Super Software | Lamington Road, Grant Road, Mumbai - 400007 | | 022 - 2389#### | |
| 700 | Super Solution | A58, 503, 5th Floor, Sector 1, Shanti Nagar, Mira Road, Mumbai - 400071 | s****tm*19*3@*****.co.in | 932192#### | |
| 701 | Suven Consultants | #3, Shop #69, Icon House, Collector's Colony, Chembur, Mumbai - 400074 | *nf*@****************.com | 022 - 32634#### | www.suvenconXXXXXXXX... |
| 702 | SWOA India | No. 106, Subhash Road, Planet Industrial Estate, Vile Parle East, Mumbai - 400057 | nf*@*********.com | 022 - 26118#### | www.swqaXXXXX.com |
| 703 | Symphony Solutions | #A/104, Rizvi House, Hill Road, Bandra West, Mumbai - 400050 | | 022 - 6512#### | |
| 704 | Symphony Technologies Pvt. Ltd. | #11, Sunshine Building, Shop #81, Veer Savarkar Marg, Mahim, Mumbai - 400016 | s*le*@************.com | 022 - 2444#### | www.symphoXXXXXX.com |
| 705 | Synetairos Technologies | #70, M.I.D.C, Marol, Andheri East, Mumbai - 400093 | i*f*@**********.com | 022 - 28259#### | www.synetXXXXX.com |
| 706 | Sysconnect Technologies India Pvt. Ltd. | #A-202, Tower - 1, Vashi Railway Station Complex, Vashi, Mumbai - 400705 | **n*s*.bh**e@**********.c... | 022 - 27812#### | www.syscoXXXXX.co.in |
| 707 | Systems & Software | Unit No. 123, Seepz 4, Andheri East, Mumbai - 400096 | *dmi*@********.com | 022 - 2829#### | |
| 708 | Systime Global Centre | #3, Udyog Sadan, Unit C , MIDC,Marol, Andheri East, Mumbai - 400093 | *ale*@*******.net | 022 - 2778#### | www.sysXXXX.net |
| 709 | Systronet Technologies | 15th Floor, Dev Corpora, Pokhran Road No. 1, Eastern Express Highway Road, Thane West, Mumbai - 400601 | *al*s@*********.com | 022 - 67004#### | www.systXXXXX.com |
| 710 | T.G.G. Software Services Pvt. Ltd. | 5th Floor, Electric Mansion, A.M. Marg, Prabhadevi, Mumbai - 400025 | | 022 - 2430#### | |
| 711 | T.K. Interactive Partners India | #403, Royal Plaza, Lokhandwala Link Road, Andheri East, Mumbai - 400058 | i*f*@*************.com | 022 - 6851#### | www.tkinteXXXXXXX.co... |
| 712 | T.Q.M. Consultants | #25, Bharath Thirth Housing Society, Sion Trombay Road, Chembur, Mumbai - 400071 | *ont**t@**************.co... | 022 - 2520#### | www.tqmconsXXXXXXX.c... |
| 713 | T3 Softwares | No. 10, Development Centre, Thane West, Mumbai - 400601 | **fo@*******.com | 022 - 2039#### | www.t3sofXXXXXX.com |
| 714 | Tata Infotech Ltd. | Manish Comm., Dr. A.B. Road, Worli, Mumbai - 400030 | ca**er*@***.com | 022 - 5666#### | www.tXX.com |
| 715 | Tax Print | No. 177, Perin Nariman Street, Bazargate, Fort, Mumbai - 400001 | co***ct@*************.com | 022 - 4347#### | http://taxprintindia#### |
| 716 | Tech Services India Pvt. Ltd. | #1, Smruti, M.V. Pandloskar Marg, Off Hanuman Road, Vile Parle East, Mumbai - 400057 | **fo@************.co.in | 022 - 2610#### | www.techseXXXXXX.co.... |
| 717 | Techlink Infoware Pvt. Ltd. | Unit No. 72, 1st Floor, Apollo Industrial Estate, Off Mahakali Caves Road, Andheri East, Mumbai - 400093 | in**@********.in | | www.techXXXX.in |
| 718 | Technosoft Solution | New MIG Colony, Goregaon West, Mumbai - 400104 | de*el****nt@*************... | 022 - 2865#### | www.technosofXXXXXXX... |
| 719 | Tecnimont ICB Pvt. Ltd. | #504, Tecnimont ICB Housing, Link Road, Malad West, Mumbai - 400064 | i*f*@****.com | 022 - 6694#### | www.tiXX.com |
| 720 | Tejora Technologies Ltd. | No. 2, 8th Floor, Prism Towers, A Wing, Mindspace, Goregaon West, Mumbai - 400104 | | 022 - 4003#### | www.rtenXXXXX.com/ |
| 721 | Tektronix India Pvt. Ltd. | #379, Sathe House, 14th Road, Khar West, Mumbai - 400052 | in**a.***g@***.com | 022 - 2604#### | www.tXX.com |
| 722 | Tele PAK Corporation | Bombay Mutual Building, AD Marg, Fort, Mumbai - 400001 | | 022 - 2265#### | |
| 723 | Telenet Systems Pvt. Ltd. | #2, Mani Bhuvan, Cama Road, Ghatkopar East, Mumbai - 400086 | *nf*@**************.com | 022 - 2515#### | www.telenetsyXXXXXXX... |
| 724 | Telescient Technologies Pvt. Ltd. | #357, Mastermind, Aarey Milk Colony, Goregaon East, Mumbai - 400065 | i*f*@**********.com | 022 - 2879#### | www.telesXXXXX.com |
| 725 | Tera Informatics Pvt. Ltd. | Gala No. 111, SDF 4, SEEPZ, Andheri East, Mumbai - 400096 | *n*o@*******.com | 022 - 61193#### | www.terXXXX.com |
| 726 | Teradata Corporation | #501-A, Landmark, Suren Road, Chakala, Andheri East, Mumbai - 400093 | a**.*ha*@***.com | 022 - 6695#### | www.teraXXXX.com |
| 727 | Texport Technologies Pvt. Ltd. | #88, 15th Street, Andheri East, Mumbai - 400093 | v*ja*@*******************... | 022 - 3088#### | www.texportteXXXXXXX... |
| 728 | Textronics Design System | No. 120, 1st Floor, Hindustan Kohinoor Industrial Complex, LBS Road, Vikhroli West, Mumbai - 400083 | *n*o@*********.net | 022 - 25772#### | www.textXXXXX.com |
| 729 | Thakral Computers Pvt. Ltd. | #7, Atur House, Shop #87, Dr.Annie Besant Road, Worli, Mumbai - 400018 | *r*sh@*******.soft.net | 022 - 24914#### | www.thaXXXX.com |
| 730 | The Motwane Manufacturing Co. Pvt. Ltd. | No. 223 & 224, Sahar Plaza, Andheri-Kurla Road, J.B. Nagar, Andheri East, Mumbai - 400059 | m**ba*@*******.com | 022 - 40155#### | www.motXXXX.com |
| 731 | The Search House | #B 701, Cottage Land, Sector 19A, Nerul, Mumbai - 400706 | | 022 - 2770#### | www.thesearXXXXXXX.c... |
| 732 | Thermo Fisher Scientific India Pvt. Ltd. | No. A/2013-2020, Oberoi Gardens, Chandivali Farm Road,Chandivali, Powai, Mumbai - 400072 | | 022 - 6140#### | |
| 733 | Thirdware Solution Ltd. | #A/29 , Nandabhavan Industrial Estate, Mahakali Caves Road, Andheri East, Mumbai - 400093 | *n*o@****.com | 022 - 28292#### | www.tsXX.com |
| 734 | Trend Communications India Pvt. Ltd. | #C-207, Twin Arcade, Military Road, Marol, Andheri East, Mumbai - 400059 | *n*o@***************.com | 022 - 29203#### | www.trenXXXXX.com |
| 735 | Tricom India Ltd. | Tricom House, Gandhi Estate, Andheri Kurla Road, Safed Pool, Andheri East, Mumbai - 400072 | *yst**@**********.com | 022 - 66907#### | www.tricoXXXXX.com |
| 736 | Trinity Computer Processing India Pvt. Ltd. | Pirojshanagar, L.B.S. Marg, Vikhroli West, Mumbai - 400079 | | 022 - 25292#### | |
| 737 | TRU Information & Systems Pvt. Ltd. | 3rd Floor, Shaniya Enclave, Vallabhbhai Road, Vile Parle West, Mumbai - 400056 | *am*a*a@********.in | 022 - 6505#### | www.trugXXXX.in |
| 738 | Tutistech Ltd. | #C-409, Solaris 1, Saki-Vihar Road, Andheri East, Mumbai - 400072 | i**o@*********.com | 022 - 28578#### | www.tutiXXXXX.com |
| 739 | UCS Ltd. | No. 501, Visava, Saraswati Baug, Jogeshwari East, Mumbai - 400060 | sa*e*@****************.co... | 022 - 3215#### | http://reinsure-life#### |
| 740 | Ugam Solutions Pvt. Ltd. | #C-101 , Modern Centre, Sane Guruji Marg, Mahalakshmi Nagar, Mumbai - 400011 | in**@*************.com | 022 - 6652#### | www.ugamsoXXXXXXX.co... |
| 741 | Unikaihastu Software Pvt. Ltd. | Shop No. 68, Udyog Bhavan, Sonawala Lane, Goregaon East, Mumbai - 400063 | | 022 - 0222#### | www.usiXXXX.com |
| 742 | Unistanz | Plot No. 202, Western Edge 2, Off Western Express Highway, Borivali East, Mumbai - 400066 | | | www.unisXXXX.com/ser... |
| 743 | Urja Technologies | No. 401, Bhavdaji Extension Road, Sion, Mumbai - 400022 | | 022 - 2401#### | |
| 744 | US Interactive Pvt. Ltd. | Plot No. 171, Seepz, Andheri East, Mumbai - 400096 | | 022 - 2829#### | |
| 745 | Utkarsh Placements | Churchgate Chambers, Marine Lines, Churchgate, Mumbai - 400020 | *u*a*a@*****************.... | 022 - 22694#### | www.utkarshpXXXXXXXX... |
| 746 | V & V Computech Systems Pvt. Ltd. | #2, Shop #305, Sector 3, MIDC, Mahape, Mumbai - 400709 | i**o@*****.com | 022 - 27782#### | www.vnXXX.com |
| 747 | V 4 Web | Shop No. 17/133, 1st Floor, Anand Nagar, Santa Cruz East, Mumbai - 400055 | | 022 - 2668#### | |
| 748 | V.N.V. Software Pvt. Ltd. | #8 C, Vakola, Santa Cruz East, Mumbai - 400055 | *up*o*t@***.net.in | 932314#### | www.vXX.in |
| 749 | V.R. Solutionz | 3, Saritagram Chambers, Sant Gyaneshwar Road, Ashok Van, Dahisar East, Dahisar East, Mumbai - 400068 | | 986733#### | |
| 750 | V2 Solutions | No. B-103/104, 1st Floor, Vashi Railway Complex, Vashi, Mumbai - 400705 | *nf*@***********.com | 022 - 6673#### | www.v2solXXXXXX.com |
| 751 | V2 Tech Venture Pvt. Ltd. | No. B-103/104, Vashi, Mumbai - 400703 | | | www.v2solXXXXXX.com |
| 752 | Varun Retreats Pvt. Ltd. | Office No. 24, 1st Floor, Sushila Bhavan, Adi Marzban Path, Fort, Mumbai - 400001 | | 022 - 22615#### | |
| 753 | VDS Technologies | Plot No. 309, Gateway Plaza, Hiranandani Business Park, Powai, Mumbai - 400076 | | 022 - 25708#### | www.vdstechXXXXXXXX.... |
| 754 | Venus Infotec India Pvt. Ltd. | A2, Gala No. 73, Shah & Nahar Industrial Estate, Lower Parel, Mumbai - 400013 | ve**si*f*t*c*@****.net | 022 - 2496#### | www.thinkXXXXX.in |
| 755 | Versatile Informatics Technologies Pvt. Ltd. | No. A-203, B.S.E.L. Tech Park, Vashi, Vashi, Mumbai - 400705 | in***ac*@*********.co.in | 022 - 65161#### | www.versXXXXX.co.in |
| 756 | Viraat Datatech Pvt. Ltd. | Ecospace IT Park, Mogra Village, Old Nagindas Road, Andheri East, Mumbai - 400069 | **ti*h.*u*a*@************... | 022 - 66977#### | www.virXXX.com |
| 757 | Virtual Infocom | No. 33, 4th Floor, Balaram Building, Balaram Street, Grant Road, Mumbai - 400007 | | 022 - 23093#### | |
| 758 | Virtual Splat Software Pvt. Ltd. | No. C-4, Shiv Dham, Satya Nagar, Borivali West, Mumbai - 400092 | *ale*@************.com | 022 - 28067#### | www.virtuXXXXX.in |
| 759 | Visama Infocom Pvt. Ltd. | S.V. Road, Andheri West, Mumbai - 400058 | *nf*@******.com | 022 - 6511#### | |
| 760 | Vision Management Services | #B-2, Saianand Plaza, Shop #105, Castle Mill, Thane West, Mumbai - 400601 | in**@******.com | 022 - 25472#### | www.visXXX.com |
| 761 | Vitage Technology Pvt. Ltd. | #D- 403 , Remi Bizcourt, Shop #9, 4th Floor, Shah Industrial Estate, Veera Desai Road, Andheri West, Mumbai - 400053 | ca**e*s@******.com | 022 - 67107#### | www.vitXXX.com |
| 762 | VKware Software & Technologies Ltd. | Mastermind, Software Technology Park, Royal Palms, Goregaon East, Mumbai - 400065 | *i**yak@******.com | 022 - 2883#### | www.vkwXXX.com |
| 763 | W3idea Solutions | No. SB/44, Old Agra Road, Sainath Nagar, Majiwada, Thane, Mumbai - 400607 | | 914684#### | www.w3iXXX.com |
| 764 | Wales Technologies | Vidyartha Bhuvan, 2nd Floor, Tribhuvan Road, Grant Road, Mumbai - 400003 | ***hya*t@************.com | 022 - 23823#### | www.mediamXXXXXX.com |
| 765 | WD Partners India Pvt. Ltd. | Techweb Centre, 3rd Floor, New Link Road, Jogeshwari West, Mumbai - 400102 | *nf*@**********.com | 022 - 6780#### | www.wdparXXXXX.com |
| 766 | Web Traverse India Ltd. | Krislon House, Saki Vihar Road, Andheri East, Mumbai - 400072 | i**o@****************.com | 022 - 2857#### | www.webtraveXXXXXXXX... |
| 767 | Web Vedas | No. 504, Alika Nagar, Lokhandwala West, Mumbai - 400101 | | 996749#### | |
| 768 | Webify Services Pvt. Ltd. | No. 6/B, Building No. FBF/1, Andheri East, Mumbai - 400096 | ma**@***************.com | 022 - 28290#### | www.webifysXXXXXXX.c... |
| 769 | Websense | Level 2, Kalpataru Synergy, Santa Cruz East, Mumbai - 400055 | *nd*a@********.com | 022 - 39537#### | www.websXXXX.com |
| 770 | Weby Kraft Technologies | Plot No. 7/LF, Grace Plaza, S.V. Road , Jogeshwari West, Mumbai - 400102 | | 022 - 6440#### | www.webyXXXXX.com |
| 771 | Wits Interactive Pvt Ltd Head Office | No. 76-D, WIPL House, Government Industrial Estate, Charkop, Kandivali West, Mumbai - 400067 | | 022 - 65983#### | |
| 772 | World IT Consulting Pvt. Ltd. | No. E318, Floral Deck Plaza, MIDC, Andheri East, Mumbai - 400093 | s*le*@*****************.c... | 022 - 2826#### | www.worlditcXXXXXXXX... |
| 773 | Wysetek Systems Technologists Pvt. Ltd. | No. 6/7, Udyog Mandir , Bhagoji Keer Marg,Mahim West, Mahim West, Mumbai - 400016 | sal**@*******.com | 022 - 43594#### | |
| 774 | Xalted Information Systems | No. 7, Mahatma Gandhi Memorial Building, Netaji Subhash Marg,Marine Drive, Churchgate, Mumbai - 400002 | | 022 - 2287#### | www.xalteXXXXX.com |
| 775 | Xplore Systems Pvt Ltd. | #4, Shop #235, Peninsula House, Fort, Mumbai - 400001 | d*l*s*@*************.com | 982152#### | www.xploreXXXXXXX.co... |
| 776 | Xpress Computers Ltd. | Majestic Mansion, SVP Road, Prarthana Samaj, Charni Road, Mumbai - 400004 | sa**s@***********.com | 022 - 2385#### | www.xpresXXXXXX.com |
| 777 | XS CAD India Pvt. Ltd. | Mahavir Industrial Estate, Off Mahakali Caves Road, Andheri East, Mumbai - 400093 | **fo@**********.com | 022 - 6694#### | www.xsXXX.com |
| 778 | Xyron Infotech Ltd. | #A-42, Orchid Tower, Yamuna Nagar, Oshiwara, Andheri West, Mumbai - 400053 | c**tac*@**********.com | 022 - 3267#### | www.xyronXXXXX.com |
| 779 | Yantrgames.com | Plot No. C/62, Ganesh Nagar, Aarey Road, Goregaon East, Mumbai - 400063 | | 982076#### | |
| 780 | Yarns & Fibers | 4th Floor, Doulatram Mansion, Kittridge Road, Colaba, Mumbai - 400005 | *a*es@****.com | 022 - 6629#### | |
| 781 | Zaco Computers | #187, Abdeally Chambers, D.B. Marg, Mumbai Central, Mumbai - 400007 | *n*o@************.com | 022 - 23020#### | www.zacocoXXXXXX.com |
| 782 | Zeel Infotech Pvt. Ltd. | No. 402, Gundecha Industrial Complex, Akurli Road, Kandivali East, Mumbai - 400101 | | 022 - 6699#### | |
| 783 | Zenta | Fairmont, Hiranandani Business Park, High Street, Powai, Mumbai - 400076 | in**@**********.com | | www.zentaXXXXX.com |
| 784 | Zenwaves Soft Tech Pvt. Ltd. | 2nd, Yashodham, Off.Gokhale Road, Shivaji Nagar, Mahim, Mumbai - 400016 | in**@********.com | 020 - 2566#### | www.ZenwXXXX.com |
| 785 | Zeos Infotech Pvt . Ltd. | #702, Om Palace, Ambedkar Road, Khar West, Mumbai - 400052 | ze***n*o*ec*@*****.com | 982030#### | www.zeosinXXXXXX.com |
| 786 | Zero Octa Selective Sourcing India Pvt. Ltd. | #7, Excom House, Saki Vihar Road, Saki Naka, Andheri East, Mumbai - 400072 | *n*o@********.com | 022 - 2851#### | www.zeroXXXX.com |
| 787 | Zeus Systems Pvt. Ltd. | #243-A, Centre Point, Delisle Road, Lower Parel, Mumbai - 400013 | **ntac*@************.com | 022 - 6660#### | www.zeusleXXXXXX.com |
| 788 | Znaaz Technologies | Shiv Shahi Society, Sector-1, Charkop, Kandivali West, Mumbai - 400067 | | 9888401666,#### | www.thesmXXXXXX.com |
| 789 | Zodiac Group of Consultants | Navketan Industrial Estate, Suite 46, Mahakali Caves Road, Andheri East, Mumbai - 400093 | **n*act@*******.com | 022 - 26876#### | www.zodXXXX.com |