"One Teacher can change the world"
FreshersIndia, a constituent of IPEG Solutions was founded in the year 2004 and currently offers advanced short term courses on the latest software technologies including Artificial Intelligence, IoT, Full Stack, Mobile App, Design and Digital Marketing. We endeavor to provide high quality technical education in line with the requirements of today's competitive industry and fast paced technological developments at affordable prices.

FreshersIndia (IPEG Solutions) has helped more than 1300 Companies fulfill their skilled manpower requirements. We offer a range of learning opportunities — from hands-on live projects and advanced software courses to job-ready certificate programs.
Our History
Today

We believe that small improvements everyday leads to big improvements over time, and every day, we work to build a platform where anyone, anywhere has the power to transform their life through learning. Everyday is an Adventure. Everyday, we are New.

2020

COVID changed us for ever! We were saddened by the plight of people and did our best to help as many people in as many ways we can. We distributed free Food packets, organized many online free courses, offered Free placement assistance to everyone as well as organized seminars on meditation & mental health to help people through.

2017

We also plunged into the Artificial Intelligence, however, the job market for Freshers in AI being unsteady, we offered it as a complementary course. We organized several seminars and Crash courses on AI, ML and DL.

2016

We started working and training on Internet of Things. We also organized the first seminar on IoT in Eastern India in 2016 at Science City, Kolkata. Our partner, www.IoTInstitute.in focusses on giving comprehensive and advanced training on IoT to all students.

2008

We added Android Application Development to our software services and also started an Institute, the first. Our partner, www.AndroidInstitute.in became highly popular and we trained thousands of students including giving corporate trainings in MNCs and seminars in top colleges including IITs.

2007

We added J2EE and .NET Technolgy to our portfolio. We also started training on Interview preparation for companies like TCS, CTS, Infosys etc. The training was highly successful and even in our first batch of students, 80% got placed in MNCs.

2004

FreshersIndia was founded by Nikhil Narayan. We were the first Institute in India which offered a course on PHP Programming at that time. Our objective has always been to identify new technologies which are growing and in which Freshers can easily get placed in their first job as well as grow and get opportunities in the best companies of the world.
---
We LOVE Programming! And we Love Teaching Programming Even More!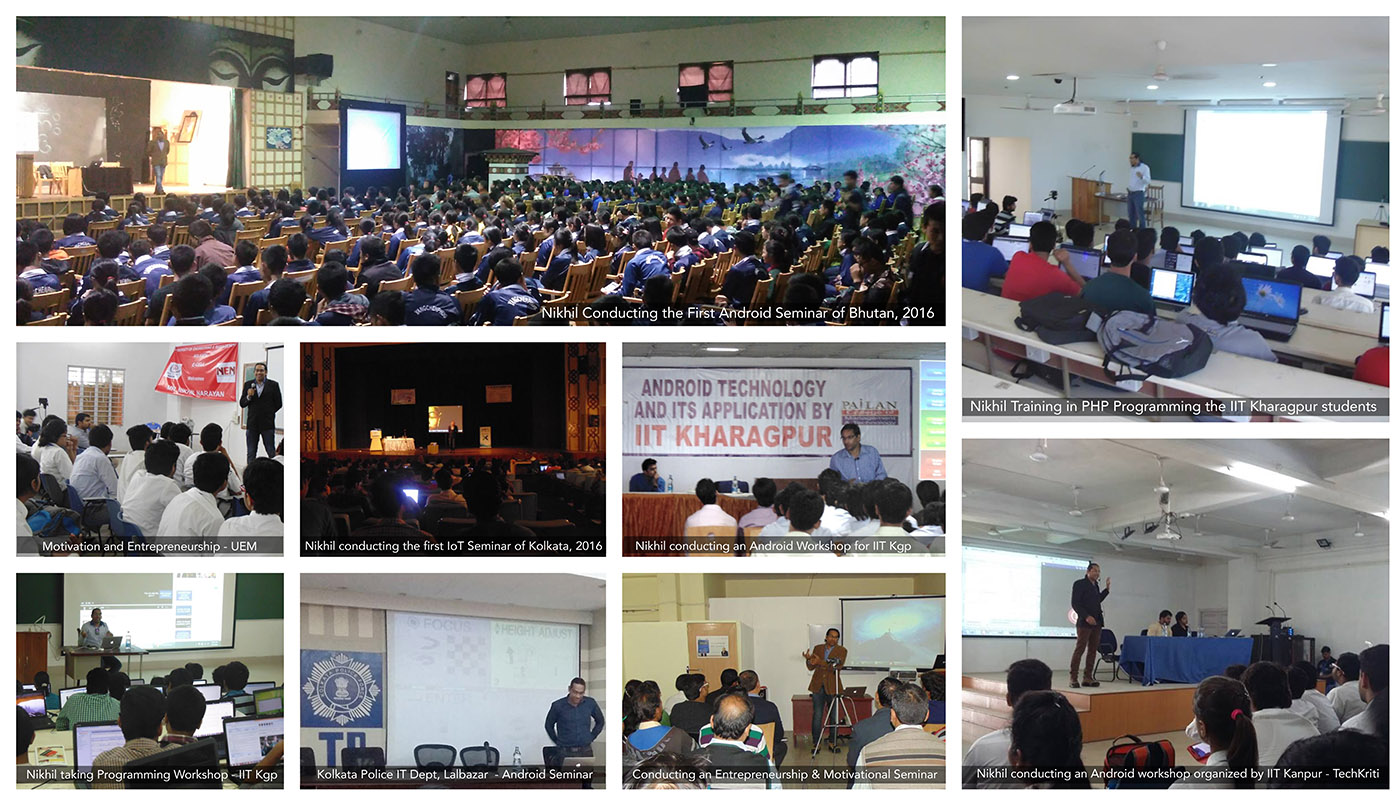 ---
Video Testimonials
Lots of other videos available. No Fake feedbacks with fake images.